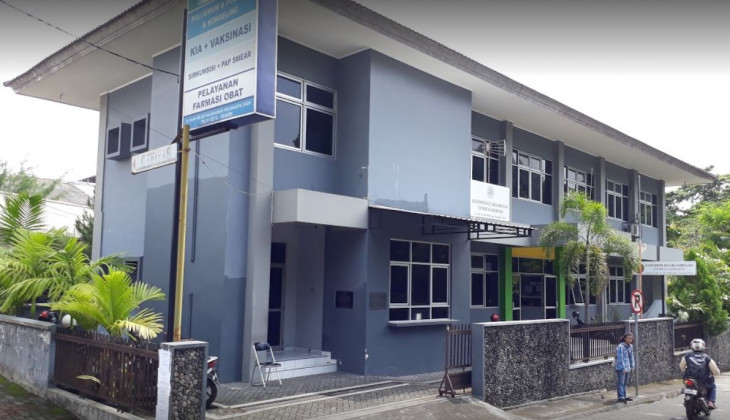 The UGM Korpagama Clinic is currently open to a PCR swab test service for the community. Before providing the PCR test, the clinic managed by UGM employee organization has facilitated rapid test services. "Let's wait for some of the supporting tools to be installed to support the PCR swab test. Hopefully, in two weeks, it will be ready," said the Manager of the UGM Primary Service Education Forum, Dr. dr. Wahyudi Istiono, M.Kes., on Thursday (8/10).
According to Wahyudi, the PCR swab test service's opening is integrated with the Korpagama clinic's presence, located on the roadside and student parking block. "Our clinic is near to a student's parking block, which can accommodate 1,000 people at once if we can successfully conduct a swab test," he said.
Korpagama Clinic is located at Jalan Agro No. 38 C, Bulaksumur. The clinic routinely conducts rapid test tests among UGM academicians. Wahyudi admitted that residents or students living in boarding houses around the UGM and UNY are sometimes conducting health checks at the clinic. "We kindly provide 500 rapid test kits to serve patients," he said.
Most of the patients who often have their health checked through the rapid test at the clinic are students who will conduct research activities in the laboratory. Accordingly, they have required the results of the Covid-19 free test. "Recently, there were 60 Faculty of Veterinary medicine co-assistance students conducting a rapid test here," he said.
According to him, later, if the health workers found out the test results with reactive symptoms, they will be assigned to proceed for a better treatment to the nearest health center or hospital. Even if medical workers were affected by Covid, they would be asked to carry out self-isolation for 14 days at home. "Luckily, so far, no patients or our medical workers have been infected to Covid-19," he said.
Author: Gusti Grehenson
Translator: Natasa A