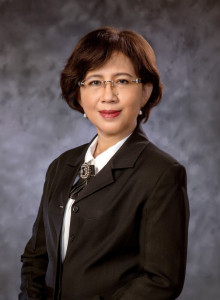 I am proud to introduce Universitas Gadjah Mada briefly to all readers. Established in Yogyakarta in 1949, Universitas Gadjah Mada is the largest university in Indonesia and the best in some areas. Since its early establishment, UGM is the place to learn for the young generation from various regions in Indonesia with their distinctive culture and local languages.
Following our internationalisation programme, the number of international students continues to increase. Apart from the fact that we have dual-degree programme with a number of renowned universities in the world, we also admit international students through various programmes for various projects. This creates the learning setting at UGM to have Indonesian as well as international atmosphere.
With the rich variety of disciplines being offered at UGM, students will have an extensive and wide range of choices. This will also provide opportunities for students to enrich knowledge, research experience, and interdisciplinary approach at Universitas Gadjah Mada.
Researchers, lecturers, industry and other institutions that wish to have collaborations with UGM also find this rich variety of disciplines at UGM. In addition to the 248 study programmes, UGM has 22 centres of studies. Our wide range of collaborative experiences with similar education institutions, research institutes, government agencies, NGOs, and industry has enabled us to facilitate intensive collaborations.
Here, members of the academic community and visitors to UGM will find a comfortable and conducive campus environment, supported by facilities that are available. Located in Yogyakarta which is the city of education that is rich in history and cultural heritage, students and researchers as well as guest lecturers will also gain knowledge and experience enrichment. The location of UGM is close enough to two world famous temples, Borobudur and Prambanan, besides the Palace of Yogyakarta, Kraton.
I wish you all an enjoyable time at UGM.