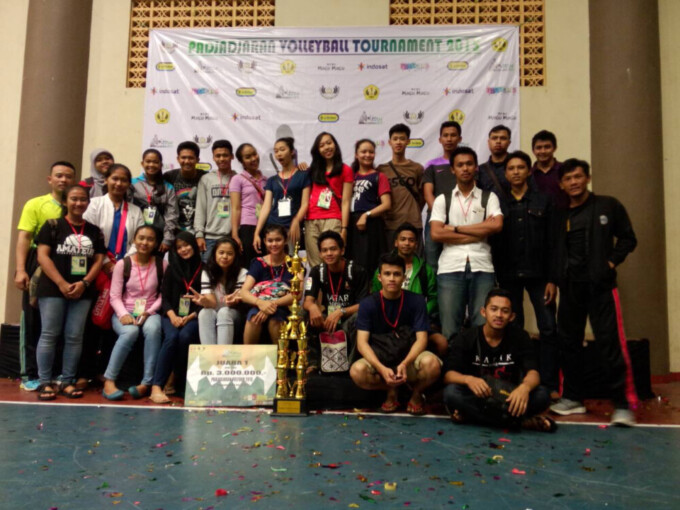 The UGM female students team has won the Volleyball Tournament at Universitas Padjajaran from 4-9 May 2015, beating the Universitas Brawijaya team.
As many as seven Indonesian universities sent their sporting teams to the competition, including Institut Pertanian Bogor, STIE Ekuitas Bandung, Politeknik Bandung, Universitas Brawijaya, Universitas Muhammadiyah Yogyakarta, and Universitas Padjajaran Bandung.
UGM's chairman of volleyball student activity unit, Ahmad Hasrul, said it was not easy for his team to win the competition as they had to beat the host team first. "In the final round the female team have defeated Universitas Brawijaya in a 3-0 score," he explained on Monday (11/5).
Ahmad hoped this win would motivate all student activity units to keep making achievements, making the UGM proud.