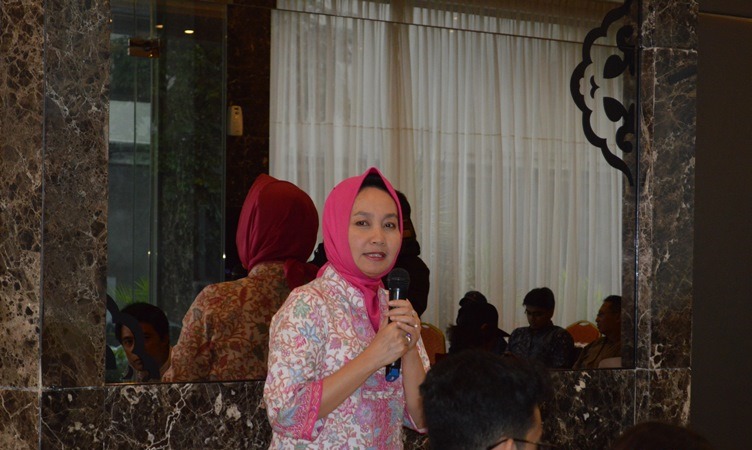 Universitas Gadjah Mada and Hanbat National University, Korea, have established a cooperation in student and researcher exchange. The academic cooperation is signed in an MoU and MoA by Rector of UGM, Prof. Ir. Dwikorita Karnawati, M.Sc., Ph.D, and President of Hanbat National University, Dr. Song Ha Young, in Multimedia Room UGM, on Thursday (2/7).
Prof. Ir. Dwikorita Karnawati, M.Sc., Ph.D welcomed the cooperation. She explained that currently UGM was heading towards a socio-entrepreneur university. One way to do that is to increase cooperation with the industry.
"We wish to flourish by establishing cooperation with the industry," Dwikorita said.
Dwikorita saw Hanbat National University is a progressive university that has intensively cooperated with the industry sector.
"Amidst the global community that is developing nowadays, currently Korea is seen to have advanced in terms of economy and industry," she added.
She further mentioned some of UGM researches that have been used by the industry sector, such as the TransJakarta bus ticketing through an integrated smartcard system.
Dr. Song Ha Young further appreciated the cooperation. He saw UGM as one of the best universities in Indonesia.
"Hanbat appreciates the cooperation with UGM and we hope in the future this could be extended," said Song Ha Young.