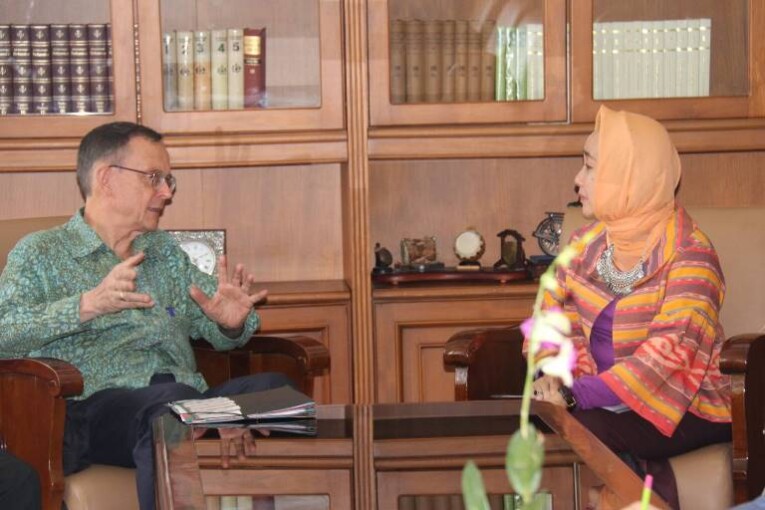 Universitas Gadjah Mada and Austria have strengthened their cooperation. For that purpose, an Austrian delegation visited UGM from 27-28 October.
"They wished to expand cooperations with Indonesian higher learning," said Prof. Dr. Harno Dwi Pranowo, M.Si., from UGM Research and Community Service Institute.
He explained the delegates met with Rector of UGM and conducted a series of discussions themed UGM-Austria Cooperation Working Groups Discussion. Both parties also share information on graduate and doctoral scholarships and joint research.
"The discussions are more directed towards research development, for example chemistry computation development," said Prof. Harno.
Meanwhile, coordinator of ASEA-UNITET, Prof. Dr. A Min Tjoa, said the visit was to form cooperation between Indonesia and Austria through researches in agriculture, animal science, technology, pharmacy, etc,
"The collaboration between Indonesia and Austria focuses on researches in feed, science and technology, and scholarships," said Prof. Min Tjoa.