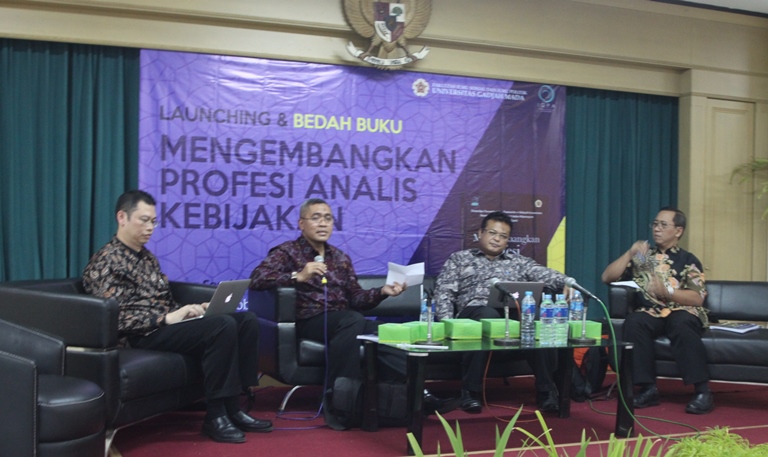 Universitas Gadjah Mada's Faculty of Biology received a visit made by Faculty of Science, Leiden University, Netherlands, on Thursday (29/10). The delegates consisting of Gert Jan van Helden (Executive Dean) and Prof. Dr. Herman Spaink (Director of The Institute of Biology) were received by Dean, Prof. Dr. Suwarno Hadisusanto.

The visit was to initiate a cooperation between Leiden University, particularly Institute of Biology Leiden (IBL), and UGM. In his remarks, Prof. Suwarno said the discussion to initiate a cooperation was important. "Faculty of Biology is very excited if we can establish a cooperation with Faculty of Science of Leiden University, expecially in terms of education and research," he said.
Dean van Helden said they would be ready to facilitate possible research and publication cooperations. They also opened opportunities for student and staff exchange, joint research, and so on.
After the discussion, Prof. Spaink gave a guest lecture to students from undergraduate, graduate, and doctoral levels, themed "Challenges for advanced genomics and metabolomics approaches". He submitted the recent developments in researches related to molecular biology, as well as use of genomics and metabolomics approach for the development of drugs at IBL.
Hopefully, there will be many of UGM students studying at Leiden with the scholarships from LPDP or international agencies.