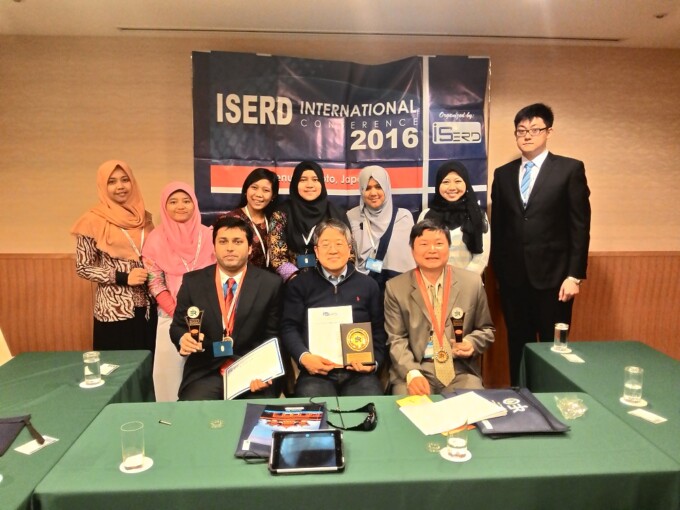 Five midwifery study programme students of Universitas Gadjah Mada's Vocational School participated in International Conference Medical and Health Sciences (ICMHS), held by International Society for Engineering Research and Development (ISERD) on 20 February 2016 in Kyoto, Japan.
These students are Rizky Puspa Dewi, Riska Dwi Pramita Sari, Desi Kurniati, Retno Vatika Pratami, and Maya Najihatul Ula. According to Rizky, this conference was joined by scientists, engineers, and students from various nations. All participants had to present their researches related to health.
"It is expected that all delegates can share new ideas and experiences directly as well as establishing ties in research or global partner for future collaboration," she said on Thursday (31/3).
The students were entitled to join the ICMHS after going through paper selection. The students presented a paper titled Improving public health through social empowerment and utilization of medicinal plants or "TOGA" (Taman Obat Keluarga) in Bantul, Daerah Istimewa Yogyakarta, Indonesia".
Rizky said the TOGA programme was aimed at increasing quality of life through community empowerment by using TOGA as part of health efforts. Information and TOGA distribution directly at each home was part of the efforts to increase the use of TOGA among society. They distributed TOGA and explained the function and how to use them.
"The method that we use is briefing and demonstrating how to make use of TOGA so the people can use them independently," she concluded.