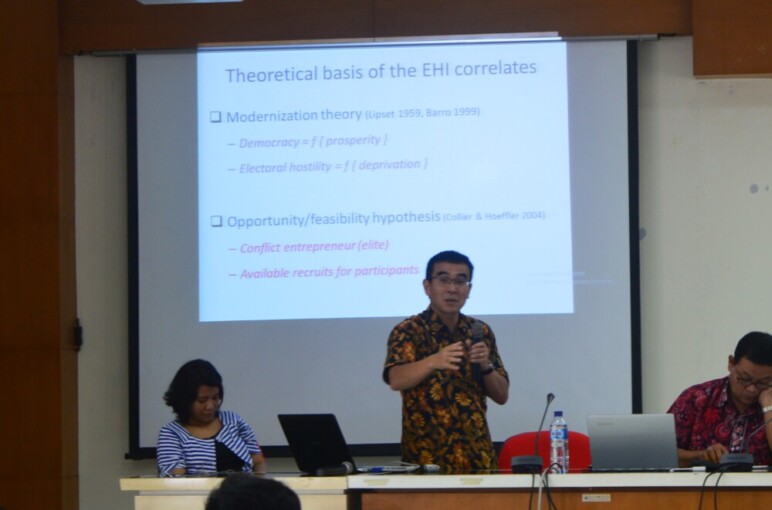 UGM continues to drive laboratories as centre for science and technology development. Labs are expected to become a place for the birth and development of technology products that are beneficial to society.
"Laboratories have to be able to become the centre for science and technology development. This way Indonesia will not have much technology import to resolve nation's problems," said Rector of UGM, Prof. Dr. Dwikoritakarnawati, M.Sc., Ph.D., in the Senate Hall UGM on Tuesday (19/4) when inaugurating 129 new officials. These are heads and secretaries from various units such as laboratory, study programme, specialist programme, and departments at UGM.
The Rector said that UGM continued to improve quality in education and research to respond to demands of the global community. So, UGM is expected to play bigger roles on science and technology development.
"Going forward UGM has to contribute to producing science and technology, remembering that it is stipulated in the UGM statutes that UGM is a national centre for science and culture," she said.
Many challenges have to be responded to by UGM. Despite its 66th anniversary, it has not been fully able to drive the country towards technology sovereignty.
"UGM has around 210 technology products, but only 100 of which have been patented," she added.
Hence, Dwikorita emphasised, laboratories can enhance their function and position in the efforts towards technology development.