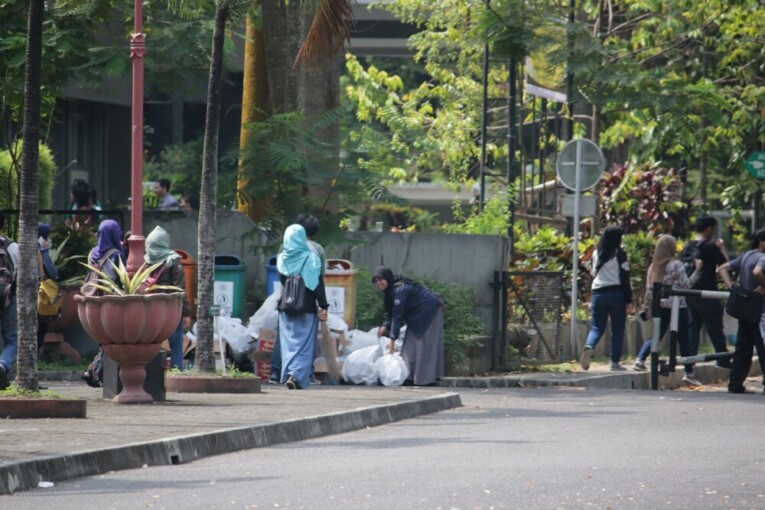 Over 5000 of UGM students have joined a community service event on Sunday (1/5). They helped clean the area around the campus at Selokan Mataram to Monumen Jogja street, Faculty of Forestry and Wisdom Park at the east side of UGM campus.
UGM Head for Student Community Service Sub-directorate, Dr. Jaka Marwasta, MSc., said during the community service event this time they helped clean the rivers around UGM in conjunction with the clean river programme launched by the Sleman regency.
"This event is in line with the programme of Sleman regency today," said Dr. Jaka.
He added this was also a form of emphaty and care towards the environment around the campus. The event was welcomed by the local residents who came to help the work.
Similarly, Vice-Rector for Research and Community Service, Prof. Dr. Suratman, said the community service aimed to raise social awareness of students who will become national leaders. "We have the Inspiring Bulaksumur Urban Community (IBUC) and there is request from the local people to do this activity annually," he said.
The students looked excited to join the event. Pramesti, Engineering student class of 2013, saw that this event can raise their awareness on sanitation.