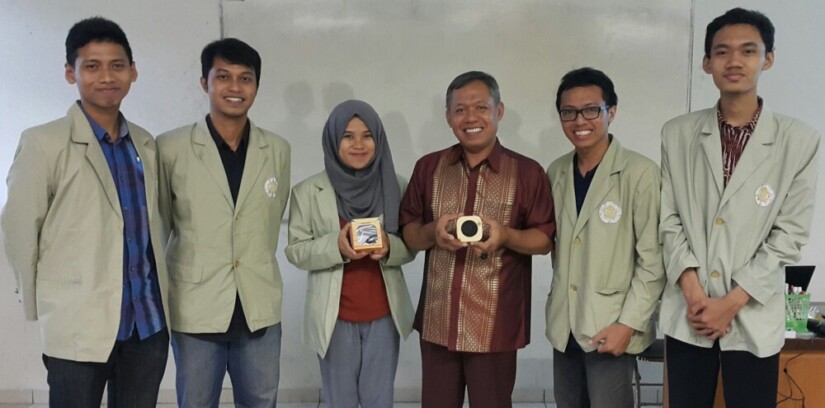 Amidst the waves of technology products that come in, esthetics and practicality are important aspects for consumers to choose a product. They tend to choose a product that pampers them with cutting-edge features and interesting design. These prompted five students of Universitas Gadjah Mada to develop a multifunctional wood speaker that has elegant design named as WOOBS (Woody Bluetooth Speaker).
These students – Fajar Ulin Nuha (Computer and Electronics), Anindar Naufal Adila (Industrial Engineering), Alwy Herfian Satriatama and Tri Yunianta (Electronics and Instrumentation), and Siti Jayimah (Economics), developed WOOBS in the Student Creativity Programme for Entrepreneurship.
"WOOBS is portable with interesting design and it has many features. Users can use MP3 mode, Radio Mode, or even turn it back to its original function as speaker without bluetooth, using the USB that is provided in the sale," said Naufal, product designer, on Friday (20/5).
They chose pinewood for the bluetooth speaker as it has soft characteristics with high quality, light weight different from other speakers that have heavy metal components.
The students also carry another mission with the WOOBS product, that is to support local wisdom and reforestation campaign. This leads to open job opportunities for wood craft makers. The team also puts aside some of the profits to support reforestation.
"Now, with Woody Bluetooth Speaker, you can amplify music without worrying about electricity supply. We can also express the music anywhere unburdened. Hopefully, WOOBS can benefit many people in many aspects of life, be it economy, social life, and environment," Siti added.