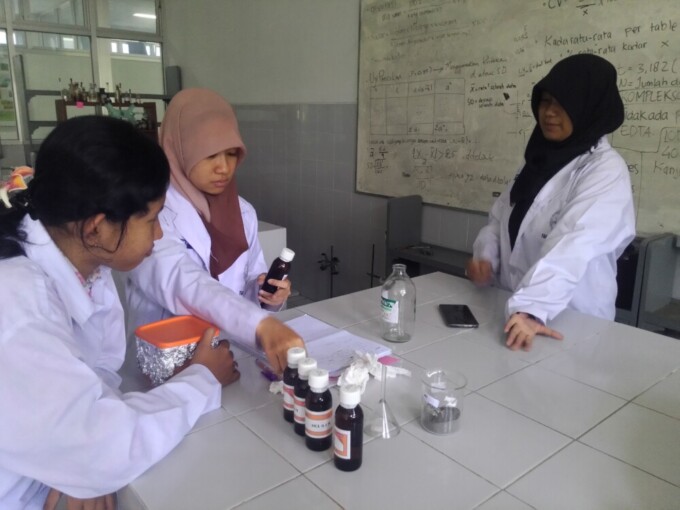 As many as 25 UGM students will compete at the National Olympics of Mathematics and Natural Sciences (ON-MIPA) which took place in Jakarta from 23-27 May 2016. In this competition UGM students are on a mission to gain more medals than the previous year.
"Last year we showed that UGM is the best team, even at the international level. This year we prepare better so I can confidently say that we will earn the victory," said Director of Student Affairs, Dr. Senawi, M.P., while briefing the participants on Friday (20/1).
He added that UGM continues to demonstrate its commitment to support the students who would like to join a competition, for example by giving special permission for those who are on community service duty. In addition, the university will also provide incentives to students who are capable of earning achievement, both at national and international levels. Therefore, he hopes that it can provide motivation for students to give their best.
"If they are representing their university, they will be allowed to leave the community service location and don't have to substitute the days of absence. Not only providing the intellectual capacity, we would also like to provide students with co-extracurricular activities," he added.
On this occasion, he advised that the students can support each other in order to maintain the good image of UGM. "You are no longer struggling with your personal name, nor faculty, but you are on behalf of the university. Thus, through your achievements, we will be able to show UGM's achievement to the world," he said.
The competition itself is held by the Directorate General for Education and Student Affairs in the Ministry of Research, Technology and Higher Education since 2009. There are four categories, namely the fields of mathematics, physics, chemistry, and biology. At the national level, the participants will compete for three gold, 5 silver, and 7 bronze medals, as well as five honorable mentions for each field.
One of the participants from UGM, Kurniawan, said that the participants have been determined to provide the best in order to collect as many medals. He also advised his colleagues to maximize this opportunity in order to gain more achievements.
"From the outside, it seems like problem solving competition but in fact this is an opportunity to learn and to introduce the basic sciences which is very important. Therefore, we could not face this half-heartedly, we have to maintain our spirit and maximize the opportunities that we have," he said before closing the meeting with jargon ON-MIPA, Maju! UGM, Sang Juara! (Move Forward, UGM the Champion!).