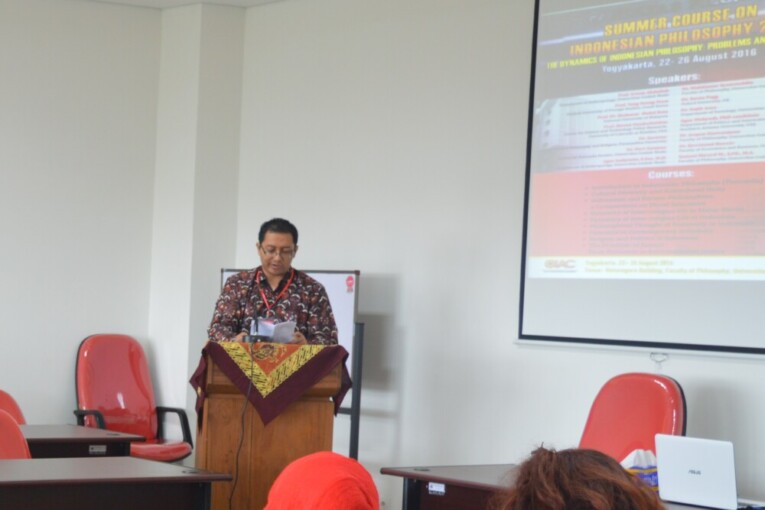 With over 300 ethnicity groups and 742 languages and dialects scattering in over 17,500 islands, diversity is a character inherent in the people of Indonesia. In this context, diversity may trigger conflict, but on the other side, also harmony.
This was said by UGM anthropologist, Prof. Irwan Abdullah, in the seminar during the Summer Course on Indonesian Philosophy with the theme The Dynamics of Indonesian Philosophy: Problems and Challenges, on Monday (22/8) at Faculty of Philosophy UGM. He pointed out issues related to diversity and state unity, relations between central and regional government, and relations between local and global communities.
Irwan said national integration cannot be solely based on political unity. Hence, a common ground is required as the basis to build a harmony between society.
"Political unity between different groups would not guarantee an integration. Diversity offers the potential for harmony; it became the common ground for collective identity that produces cultural nationalism rather than political nationalism only," he said.
Philosophy lecturer from UGM, Dr. Arqom Kuswanjono, explained the nationalism spirit in Pancasila, adding "both (Muhammad) Yamin, (Prof) Soepomo, and (President) Soekarno prioritised unity and nationalism in their formulation of state constitution. We cannot build Indonesia without nationalism," he said.
Summer Course on Indonesian Philosophy 2016 is an event run by Faculty of Philosophy UGM to introduce and explore crucial issues related to Indonesian philosophy. The event that runs from 22-26 August 2016 is joined by 30 participants from 5 countries, namely Indonesia, Malaysia, Singapore, Rwanda, and Burundi.
"In this event we offer opportunites for academics to discuss issues related to Indonesian philosophy. Hopefully, we can disseminate the Indonesian philosophy as one of non-Western philosophies to the international forum," said Head of International Affairs and Cooperation of the Faculty, Samsul Ma'arif, M.A.