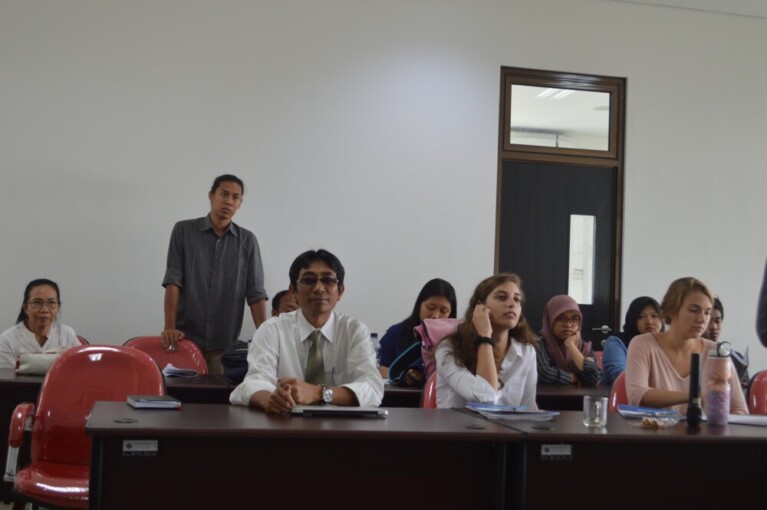 Outstanding Student Community (KOMMAPRES) of Universitas Gadjah Mada held an "Outstanding Student" talkshow on Saturday (17/9) at the Faculty of Medicine UGM. The activity was organized as a first step to prepare prospective students early.
Director of KOMMAPRES UGM, Chiara Anindya, said that the event was attended by 112 students from various faculties. This activity presented two speakers, namely I Made Andi Arsana, Ph.D., Director of Office of International Affairs UGM, and Alwan Hafiz, the UGM Most Outstanding Student 2016.
"The process of producing the best students takes a long time. Therefore, early preparation for prospective student needs to be done, one to which is sharing insights and experiences directly with the outstanding students," he explained.
In this activity, I Made Andi Arsana explained the importance of passion and communication skills. Meanwhile, Alwan Hafizh shared his experience during the oustanding student competition on the national level.
UGM KOMMAPRES holds roadshow annually to introduce the program to all UGM students. Each year UGM holds a selection for oustanding students at the university level for undergraduate and diploma programs. The selected students are sent to the national level and will compete with those from other universities in Indonesia. They were given a variety of public speaking training, scientific papers writing and English.