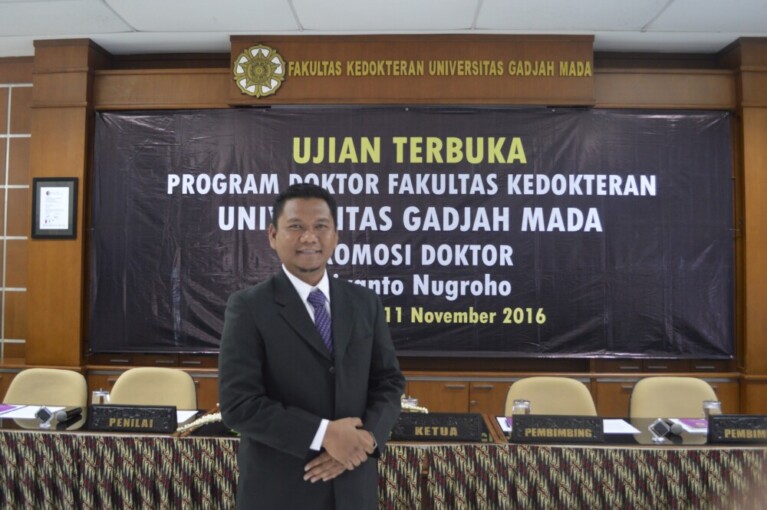 Faculty of Animal Sciences UGM has established a target to become the reference for animal husbandry sector and be an international faculty. One of the steps taken is to produce more lecturers having doctoral degrees. Of the total 70 lecturers, as high as 84.29% alreading holding such degree. "This figure is much higher than the average figure of UGM at 52.44%," said Dean of the Faculty of Animal Sciences, Prof. Dr. Ali Agus, delivering Dean's Annual Report to commemorate the 47th anniversary of the Faculty in the Auditorium on Thursday (10/11).
According to Ali Agus, the priorities for Faculty of Animal Sciences UGM in 2017 is improvement of academic quality for S1, S2, and S3 programme through curriculum improvement and collaboration with the industry and higher learning.
In terms of research publication, Ali Agus revealed that the ratio for research, publication, and community service compared to lecturers are consecutively 1,2;2,24 and 0,96.
Faculty of Animal Sciences UGM currently has A markings from BAN PT and AUN QA international certificate for all study programmes. Ali Agus said the Faculty was committed to encouraging the students to make achievements through competitive projects at national and international levels, both academically and non-academically. "The spirit for competition among students has to be grown with the implementation of the ASEAN Economic Community," said he.
To increase insight, a number of visiting lecturers are presented from the UK, China, Australia, Thailand, Vietnam, Japan, Malaysia, Singapore and South Korea. The Faculty also invited CEOs from national animal husbandry companies to give talks.