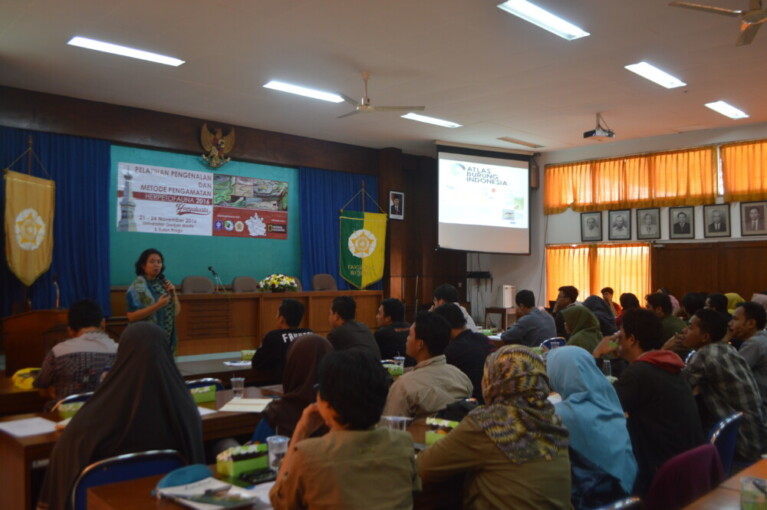 Universitas Gadjah Mada mourns another loss of one of its best academics,Emeritus Prof. Dr. Sri Mulyani Martaniah, M.A. The former Dean of Faculty of Psychology UGM passed away on Sunday, 20 November 2016 at the age of 87 and was laid to rest at Sawit Sari cemetery on Monday, 21 November 2016. Previously, the body was given last respect at Balairung UGM from UGM academic community.
Vice-Rector for Human Resource and Assett, Prof. Dr. Ir. Budi Santoso Wignyosukarto, Dip.HE., representing UGM academic community expressed condolences to his family. Prof. Sri Mulyani Martaniah had a big commitment to Universitas Gadjah Mada and Indonesia.
"The late professor is one of the best persons in psychology in Indonesia. Her inaugural remarks for her professorship back in 1985 titled the Role of Community Psychology in Resolving Mental Health Disorder shine a new light to how to interpret the role of community psychology to the development of mental health," said Budi Wignyosukarto at Balairung UGM on Monday (21/11), before releasing the deceased for funerals.
Budi Wignyosukarto said that Prof. Sri Mulyani was one of psychologists that always diseminated the psychology science and dedicated herself to the application of the science in Indonesia as proven by several publications she wrote in her life.