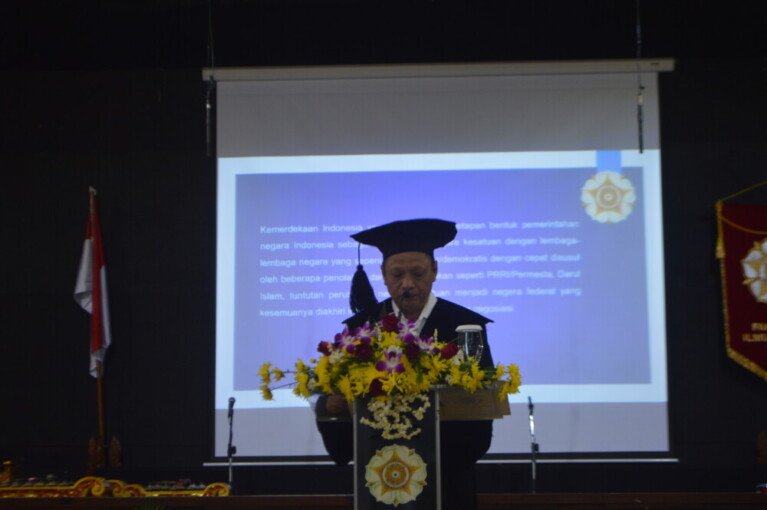 As many as 18 universities attended quality assurance and universities management standardization training in order to be competitive in South East Asian region. The training, held by Universitas Gadjah Mada in collaboration with ASEAN University Network on Higher Education for Quality Assurance (AUN-QA) and Indonesian Ministry of Research, Technology, and Higher Education, was attended by 36 participants from 18 universities. Those are Universitas Lampung, Universitas Andalas, Universitas Jambi, Universitas Gunung Jati Bandung, Universitas Negeri Padang, UIN Sultan Thaha Saifudin Jambi, Universitas Airlangga Surabaya, ITS, UIN Syarif Hidayatullah Jakarta, Unika Atma Jaya Jakarta, Universitas Sebelas Maret, Universitas Jember, Universitas Prasetya Mulya Jakarta, UNY, Universitas Negeri Surabaya, and Universitas Diponegoro.
Head of Education Quality Assurance Division in UGM Quality Assurance Office, Dr. Leni Sophia Heliani, said the quality assurance and universities management standardization training is the first training held in Indonesia. According to Leni, the training aimed to support universities in Indonesia so they can apply accreditation and standardization process from AUN QA as soon as possible. "This is the first time for AUN QA to hold a training in Indonesia," said Leni at Hotel Eastparc Yogyakarta on Friday (3/3).
Besides enhancing universities management understanding on education quality assurance enhancement, this training also aimed to build universities network and experience sharing as well as building cooperation to achieve accreditation in ASEAN regional level. "Besides building network, we hope universities can enhance their quality and standardization together," she added.
During the training from February 28th until March 3rd, Leni said the participants learned various models of AUN QA quality enhancement implementation which can be applied in their university, faculty, as well as study programme level.