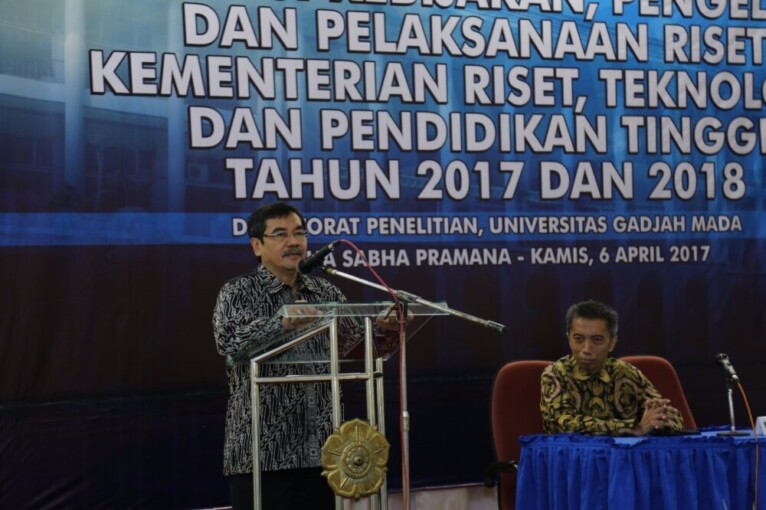 As many as 26 students of Universitas Gadjah Mada (UGM) had succeeded to move forward to Mathematics and Natural Sciences National Olympiad. According to the schedule, the Olympiad will be held from May 14 until May 17 in Semarang. This competition will be attended by as many as 256 students from 14 regions which are divided into four subjects, they are mathematics, chemistry, physics, and biology.
The Head of UGM Students Creativity Division, Ahmad Agus Setiawan, S.T., M.Sc., Ph.D. said these UGM students were selected to move forward to the national level after passing a selection stage at the regional level at Diponegoro Museum in Yogyakarta from March 22 until March 23. UGM sent as many as 28 students who had passed selection stage at the university level for attending the regional selection on the four subjects.
UGM delegates who succeeded to pass the regional selection consist of 6 students in biology subject, 5 students in physics subject, 6 students in chemistry subjects, and 7 students in mathematics. In addition, 2 students who won silver medals on biology and chemistry subjects in Pertamina Natural Sciences National Olympiad were also selected to join UGM delegates' team for the Olympiad on the same subjects.
"This formation is expected to achieve the best result in the National Olympiad," said Ahmad Agus on Friday (7/4) at UGM.
UGM Students Creativity Division has been preparing several strategies for UGM delegates in order to give their best performance and make achievements at the National Olympiad. One of the strategies is giving an intensive training not only by lecturers but also former UGM delegates to the same Olympiad.
"We hope they can make achievements more than the ones from previous year which produced 2 gold, 6 silver, and 7 bronze medals as well as 2 honorable mentions. We hope UGM can achieve more medals this year and become the winner of the Mathematics and Natural Science National Olympiad 2017," he added.