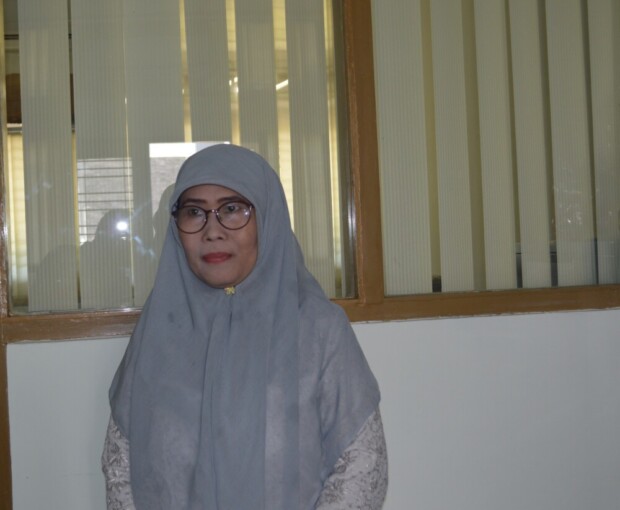 Lecturer from Universitas PGRI Semarang, Agus Sutono, S.Fil., M.Fil., has earned a doctoral degree from Faculty of Philosophy UGM with his dissertation titled Pancasila as Middle Way Philosophy in the Problems of Individuality and Human Sociality: Metaphysical Anthropology Perspective. Agus did his doctoral promotion exams on Monday (28/8) at Faculty of Philosophy UGM.
His research was done on the background of the still open studies of the ontology grounds of Pancasila, namely the concept of human beings. According to Agus, problems that remain open in the philosophy studies are problem of individuality and sociality of human beings. Agus tried to respond to the question on the essence of human being according to Pancasila in the dimension of metaphysical anthropology, specificially related to aspects of individuality and sociality.
"The research describes the relevance of human essence according to Pancasila as middle way philosophy for the guidelines of Indonesian nation and development of Pancasila philosophy," said Agus.
Agus found that the essence of human beings according to Pancasila as middle way philosophy that is related to human individuality and sociality in the perspective of metaphysical anthropology is the concept of balanced human beings. Agus added the concept of balanced human beings according to Pancasila is categorised into the concept of middle way that accepts general dichotomy matters. But this does not make the other nor the basic norms balance absolute. "The point of middle way and the balance between both is just the actual reality, and this is the basic concept of balanced Pancasila human beings," said Agus.
Agus explained that analysis of metaphysicial anthropology of Pancasila serves as middle way philosophy towards individuality. Besides, human sociality proved humans as a dynamic process that affects each other. Relevance of balanced human essence that reflects the Pancasila middle way principle as the guidelines of the Indonesian people is the emergence of noble values. Those noble values include value of openness, value of responsibility, value of solidarity, value of trust, value of justice, and value of cooperation.
"Relevance of development of Pancasila philosophy is that the middle way principle ought to be a new outlook in finding the typical truth of the Indonesian nation," he said.