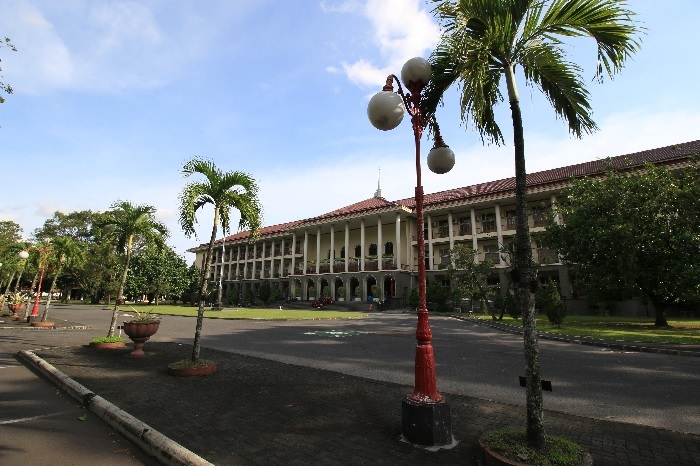 Universitas Gadjah Mada succeeded in increasing its ranking in Asia from 105 to 85, based on the research of Quacquarelli Symonds (QS) world ranking agency through the QS Asia University Rankings which were released on Tuesday (17/10).
UGM's Head of the Quality Assurance Office, Prof. Dr. Indra Wijaya Kusuma, M.B.A. said the universities' ranking by QS was done based on 11 indicators, including the academic reputation, alumni's reputation, the ratio between lecturers and students, the number of research citations, the number of exchange students and the number of international students.
"This year, UGM's target was to enter the top 100 in Asia. The 85th ranking actually has surpassed the target," said Indra on Tuesday (17/10) at UGM.
Indra said UGM has also enhanced its academic reputation indicator, which increased from the 49th position to the 46th in 2016. An enhancement has also been achieved in the alumni's reputation indicator where UGM's ranking increased from the 75th position to the 60th position in Asia.
"The enhancements also happened to other indicators, including the number of students, the research citations, and the international students, as well as the ratio between the number of lecturers and students," he added.
Indra said those achievements are the result of the hard work done by UGM in order to encourage the enhancement of the education's quality at UGM.
"Ranking is not the final destination obviously, but it spurs UGM to continue to improve the quality of the education it provides, so it can be better in the years to come," said Indra.
According to Indra, we will face more challenges in the future. Therefore, UGM has to work harder in order to maintain and increase its achievements by improving various aspects.
"All aspects have to be improved, particularly in research and the addition of the number of doctoral students at UGM," he added.
In 2017, QS Asia University evaluated work performance and made rankings of 400 universities in Asia through 11 indicators. Beside UGM, 16 other universities in Indonesia succeed in entering the top 400 list in Asia.