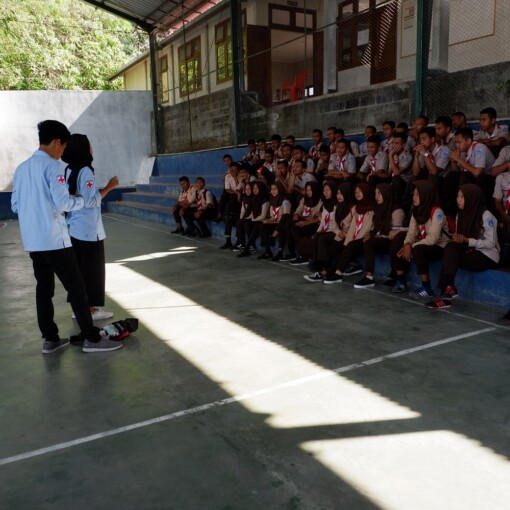 Higher learning institutions are expected to produce reliable human resource for marine development so that it can support the achievement of the country's mission as world maritime axis.
"Higher learning institutions have to be able to generate human resource for marine development to enhance the world maritime axis vision," said Navy Chief of Staff, Admiral Ade Supandi, S.E., M.A.P., on Thursday (26/10) when giving a public lecture entitled Reaffirming Sovereignty and Reaping Welfare in Nusantara Seas at Faculty of Engineering UGM.
Adm. Ade mentioned Indonesia currently required plenty of human resource to work in marine sector. Unfortunately, such human resource is not many to be found.
"Indonesia is known as the world's biggest archipelago but just as little as 2.3 million of people in the country work in the marine sector," he said.
With the size of Indonesia's seas measuring 5.8 million km2 and millions of potential in it, a big number of human resource is needed to utilise them for the people's welfare.
"A high number of human resource, at least 10-15 percent of Indonesian population, is needed for the economic development," he said.
After the lecture, the Admiral handed over aid in the form of single beam echosounder ATLAS DESO 15 from the Navy to Geodesy Department UGM. The tool has the function to measure sea depths for seabeds mapping. The Chief of Staff presented the aid to Dean of Faculty of Engineering UGM, Prof. Nizam, witnessed by Rector of UGM, Prof.Ir. Panut Mulyono, M.Eng., D.Eng. The Rector appreciated the Navy that had presented the aid to UGM which will be very useful for student learning.
Panut further said higher learning was not only expected to develop science and produce qualified graduates, but also create innovations that are useful for the welfare of the nation, including in marine technology development.