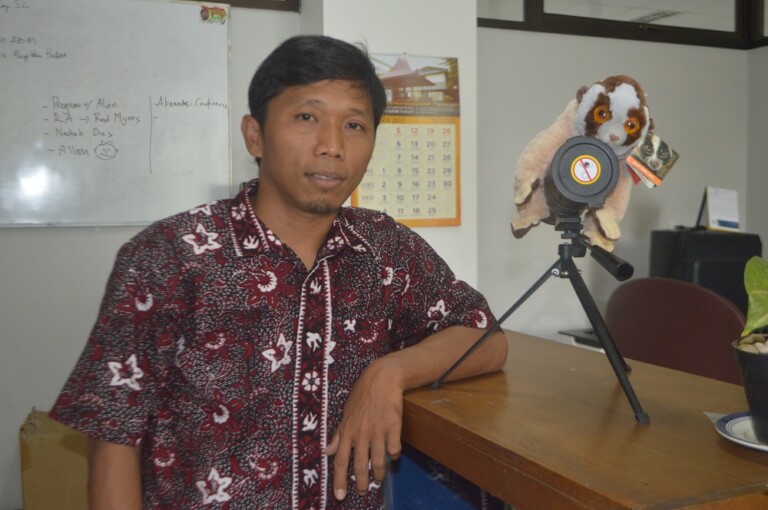 Javan slow loris (Nycticebus javanicus) is a species that is critically endangered due to illegal trade. "The case of illegal trade of Javan slow loris is high enough to sell the animal as pet, so the population of it is decreasing," said wildlife conservation expert fom UGM, Dr. Muhammad Ali Imron, S.Hut., M.Sc., on Friday (3/11) at Faculty of Forestry UGM.
Javan slow loris is a protected wildlife as stated in Law No. 5 Year 1990 on Conservation of Biodiversity and Ecosystem and Government Regulation No. 7 Year 1999 on Conservation of Flora and Fauna. Even International Union for Conservation of Nature (IUCN) has included this species as critically endangered.
"It will soon be gone if the issue is not addressed," he said. According to Ali Imron, illegal conventional or online trade has caused the decrease of the population. The decrease is also caused by loss of habitat due to forest conversion into plantation as well as forest fragmentation.
Hence, Imron emphasised the importance to improve people's awareness on the population of Javan slow loris. The people are expected to contribute to the conservation of the species by not making it as a pet.
"People should not raise the animal as a pet, let them live in their real habitat. If you want to see them, go to the wildlife," he asked.