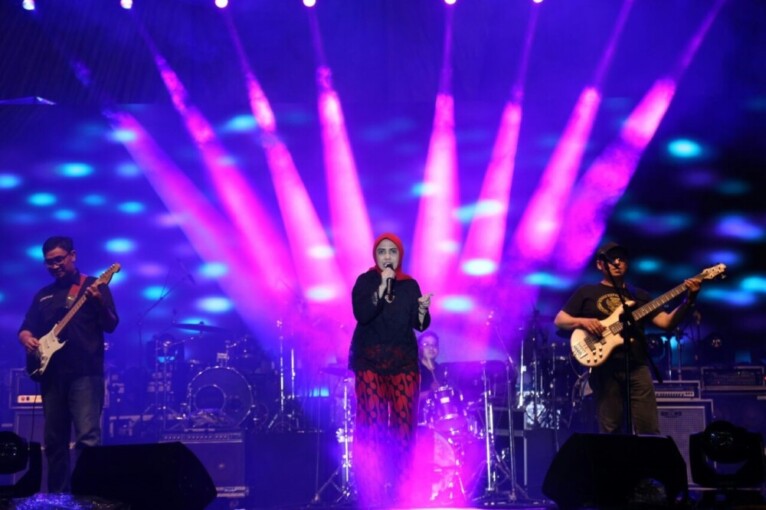 Universitas Gadjah Mada succeeded to hold Gadjah Mada Concert 2017. The concert was the peak of the event of Cultural Performance UGM to celebrate the 68th anniversary of Universitas Gadjah Mada. Gadjah Mada Concert 2017 was enlivened by special performances from D Next G, a music group consisting of UGM lecturers as well as famous music groups as guest stars including HIVI!, Maliq & D'Essentials, and Tulus. The concert was held on Thursday (30/11) at Pancasila Field UGM and opened for public.
Event committee chairman, Filigon Adiguna Puspoyudo, said the concept of this concert was performances from UGM for the community. Therefore, the euphoria of UGM's 68th-anniversary celebration can also be enjoyed by the community. Filigon said this event – although open – was heavily guarded to secure the event.
On the other hand, an appreciation was delivered by one of the concert goers, Agnes Listi Sukmawati. Agnes admitted she was glad to attend the concert. In line with Agnes' statement, appreciation also came from Anisa Dwi Puspita, a student from Faculty of Veterinary Science UGM, and Ariyudha Nur Fikri Yahya, a student from Vocational School UGM. They hope this kind of event will continue to be held in the next following years.
"This event is good, orderly, and safe," said Ariyudha.