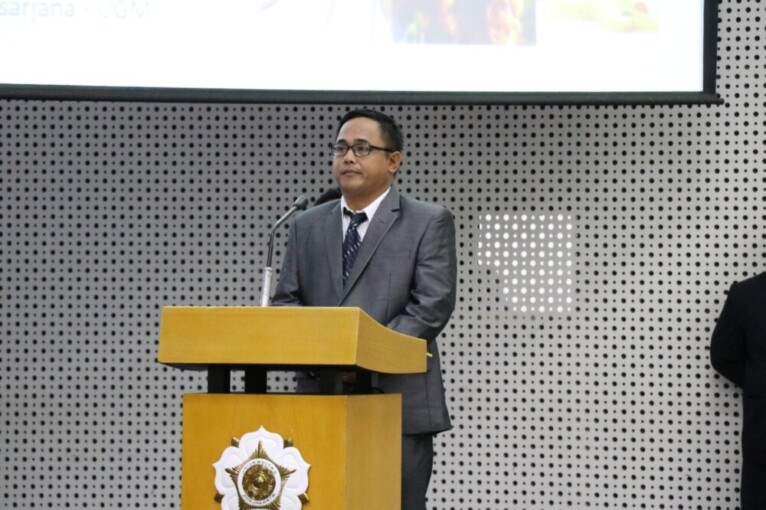 The right communication strategy through cultural approach can increase the attitude and habit of consuming local food.
This was said by UGM doctoral student, Mohamad Zulkarnain Yuliarso, when defending his dissertation titled Communication Strategy, Availability and Access, Culture and Attitude as Determining Factor of Consuming Local Food in North Bengkulu Regency on Wednesday (31/1).
"Communication strategy that is done in local food diversification has to adjust to the socio-cultural situation in the society," he said.
The effort to have local food in itself is a form of food diversification to resolve the challenge along with the increase in human population.
Consumption behaviour in household reflected in eating habit, he said, very much determined the success of food diversification nationally. It is expected that farmer households are able to produce and use what they produce as their main staple.
"The eating habit is about how a household choose food and consume it as a reaction to several factors, among others are the factors of psychology, environment, socio-economic, availability and access to local food resource, local culture, and counselling through program related to food consumption," he said.
He found out that over 50% households in North Bengkulu have a low habit of consuming local food, but they have started to consuming local food such as cassava, sweet potato, and corn.
He explained in the implementation of the Bengkulu Provincial programme to accelerate food consumption diversification, communication strategy has not significantly affected the attitude towards local food eating habit. This was because not all channels being used in building local food habit has run well.
"The mass media is perceived as the channel that does not give contribution to the spreading of information on local food diversification. Information is spread more through word of mouth communication," said the lecturer from Faculty of Agriculture of Universitas Bengkulu.
He suggested that communication strategy needs to be adjusted to the socio-cultural situation of the society, reproducing the symbols of local food culture. Such strategy is realised by, for example, organising festivals of local food in each village, or using transformational media such as traditional culture and arts. Information needs also to be spread in mass media to build mass awareness through opinion leaders that can change the attitude and habit of the people.
"Socialisation of local food diversification through continual and various programme has to be done in coordination with stakeholders, supported by local government policy, and appropriate food processing technology," he said.