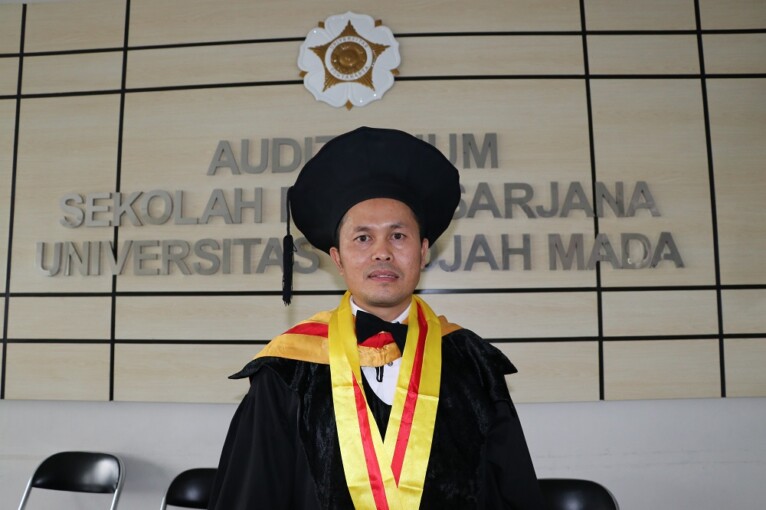 Dede Syarif, M. Ag., lecturer at UIN Sunan Gunung Djati, Bandung, West Java, has earned a doctoral degree from UGM on Wednesday (31/1), after defending his dissertation related to the transformation of social-religious identity and anti-Shia sentiment in post-reform Indonesia.
The study done by the doctoral student in Inter-Religious Studies of UGM Graduate School showed that religious dimension has significant role in establishing the Shia religious social identity.
Dede said that the transformation of Shia identity was a form of fight to resolve the escalation of anti-Shia sentiment in the post-reform period. This also contributed to the dynamics of trust reality between the Sunni and Shia.
"Tensions between Shia and anti-Shia have grown more systematically and organised in Indonesia," he said.
Founded in July 2000, the Ikatan Jamaah Ahlul Bayt Indoneia (IJABI) community is the first Shia organisation that is registered in Indonesia. Since then, members of this minority group no longer hides their identity like before. This was responded by the anti-Shia supporters by uniting themselves in a more organised group known as Anti-Shia National Alliance.
The study conducted by Dede found that anti-Shia sentiment emerged due to the dynamic process in both sides, namely victims and perpetrators. Having lived for a long time under pressure, the IJABI is present to go through the existing friction. But in reality, this was opposed internally and externally.