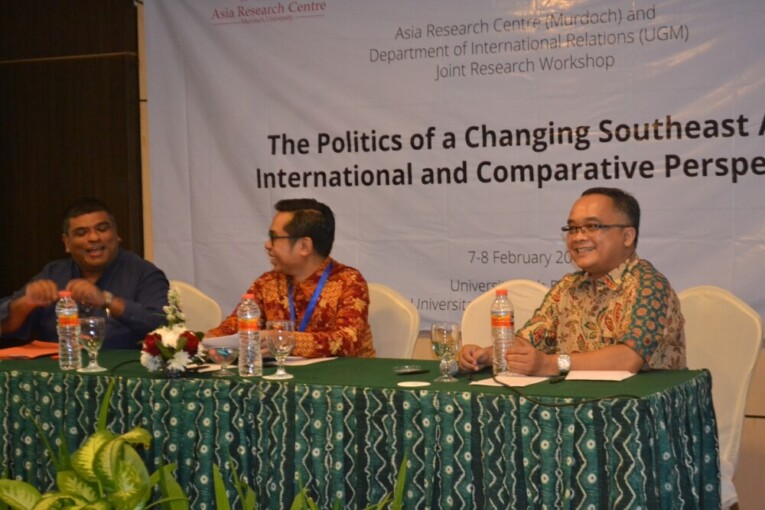 Faculty of Social and Political Sciences UGM has opened double degree programme in International Relations, collaborating with Murdoch University, Australia. The programme is planned to be opened in the middle of the year. Students will have the opportunity to study both at UGM and Murdoch University.
"When you graduate, you will earn two degrees from UGM and Murdoch University," said Chairman of International Relations department, Dr. Nur Rachmat Yuliantoro, when met at the joint research workshop between UGM and Murdoch University in the University Club (UC) UGM on Wednesday (7/2).
Nur said students that would take the double degree programme would have the chance to learn international politics better. "Apart from the double degree programme, the student may have the opportunity to learn more knowledge," he said.
The double degree programme has been prepared since two years ago. But only after signing of several agreements between the two universities, the programme is finally realised this year. In addition, Nur said, UGM opens opportunities for joint research with Murdoch University
"Murdoch University has the Asia Research Center through which they asked our researchers to join because many of their research correspond to the Indonesian socio-politics," he said.
The research collaboration opportunities, said Nur, would open ways for producing joint international publications. "The research collaboration will open opportunities for joint publication," he said.
Afterwards, Prof Karnishka Jayasuriya from Murdoch University explained his research on Chinese international politics. He said on one hand, collaboration in infrastructure development could elevate Chinese international relations, but on the other hand it may cause domestic issues for investment in the country of destination. "If the domestic issue is not managed well, this could become a problem in the future," he said.