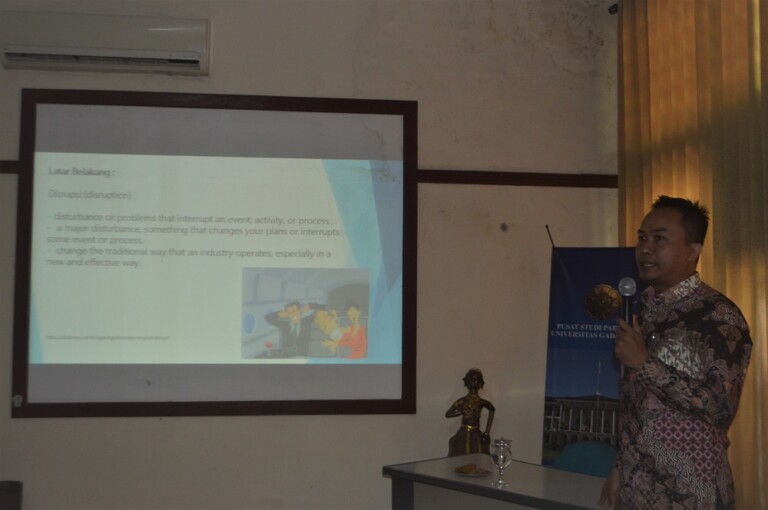 Industrial business players are expected to be able to anticipate against technology disruption while developing their business.
This was said by Co-Founder & Director of PT. Java Bagus Indonesia, Cunduk Bagus Sudarwono, S.Par., in a seminar hosted to deal with Technology Disruption in Tourism Services at UGM Centre for Tourism on Wednesday (28/2).
Bagus said advancement in information and communication technology has caused changes in many walks of life, including tourism. This can be an opportunity but also a threat to tourism industry players.
"Tourism sector has experienced disruption. Disruption gives blessings to consumers but can pose a threat to tourism industry players," he said.
To handle the matter, Bagus called on the business players to adapt, make changes, and follow the trends. Because disruption may destroy anyone that are not ready with change and innovation.
"Trends in the industry have now changed from owning economy to sharing economy so the business players ought to be scrupulous in making changes to survive," he said.
Bagus mentioned that the tourism business players ought to re-define their business along with the current change, adjusting values, vision and mission, restructuring, etc.
Other strategies are to make a change in the direction of the company, target uncovered market, or cut inefficient products, or do shifting, merger, acquisition, consolidation, or affiliation.
"They have also to go digital because the majority of the market is the millennial generation that is friendly with technology use," he said.