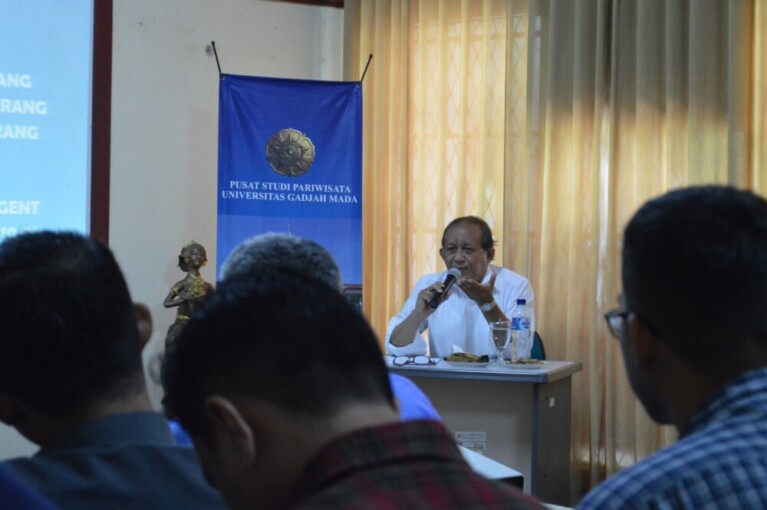 Prof. Heddy Shri Ahimsa Putra, M.A. M.Phil., Ph.D said tourism village has become a trend in of Indonesia's tourism development. This trend is a response to new travelling motivations, especially among Western people.
According to Heddy Shri Ahimsa, this type of tourism was no longer carried out in big scale, but in small groups or individuals, who were interested in daily life, unique things, or to get new different experiences.
"The comfort of accommodation is no longer important as long as they can stay in the village. Tourism village has started to emerge since the 80s and keeps increasing until now," he said at UGM Centre for Tourism Studies on Monday (26/3) during a tourism village seminar.
According to Heddy Shri Ahimsa, the principle of tourism village development is no longer inseparable but holistic because the main goal is to build a tourism village that makes tourists or visited people prosperous.
"So, tourism is not just for the fun of the tourists, but more for the welfare of the visited people. This needs to be made sustainable," he said.
Heddy Shri Ahimsa assessed that there were many weaknesses in such development and there were not many people setting the main goal of tourism village development. In addition, approaches were not seen as a whole while players did not place these approaches on a priority scale.
The approaches include sustainable tourism, ecotourism, and community-based tourism, culture-based tourism, good tourism governance tourism, supply and demand and regional development-based tourism.
"Scale of priority needs to be made of these approaches on the assumptions that each basis is important despite their own different value," he said.