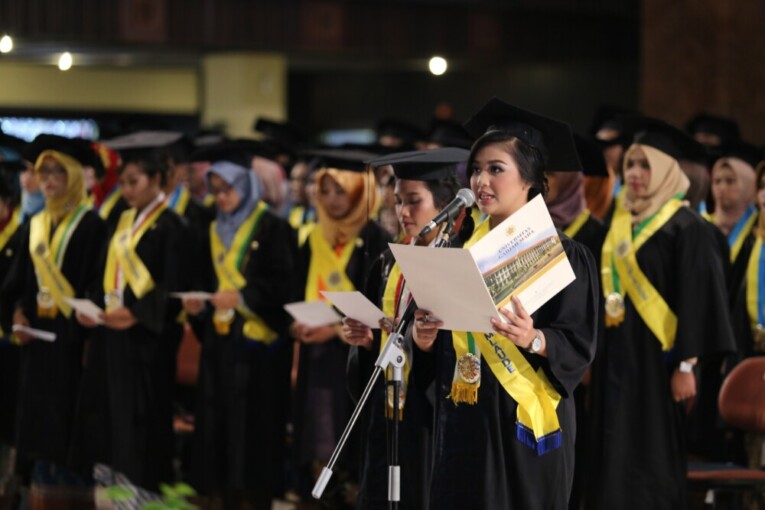 UGM students score a new achievement in another national competition. Students of the Faculty of Economics and Business UGM who joined the Breakfast Club Team won the Deloitte Risk Intelligence Challenge (RIC) 2018. In the competition held at the end of April in Jakarta, the team that consisted of Dharmawan Santosa (Department of Economics 2016), Afrizal Hakim Ahmad Faiz (Management 2015), Patria Annisa Dhawastu (Accounting-IUP 2015), and Veronika Xaveria (Business-IUP 2016) successfully won the runner-up title.
RIC 2018 is a competition organized by the biggest public accountant firm in Indonesia, Deloitte. The competition was held in two stages. The first stage was the submission of papers on the risk analysis of companies undergoing a digital transformation. Six out of 80 teams that participated in the RIC passed the selection and were invited to attend the workshop. In addition, the finalists also had the opportunity to go on a tour in the Risk Advisory section of Deloitte's office.
On the second stage of the competition, the finalists performed a case presentation in front of the audience from Deloitte Indonesia. The finalists came from many universities, such as Universitas Indonesia, Bandung Institute of Technology (two teams), Indonesia International Institute of Life Sciences, and Universitas Gadjah Mada (two teams). On the final stage, the finalists presented the result of risk analysis and their recommendation for the selected companies in front of the expert juries, namely Brian Indradjaja (Deloitte Indonesia Risk Advisory Leader), Tommy Hartanto (Risk Advisory Director), and Devita (Risk Advisory Manager). After the presentation, the panelists selected GEB UGM'S Breakfast Club Team as the runner-up of Deloitte RIC 2018.