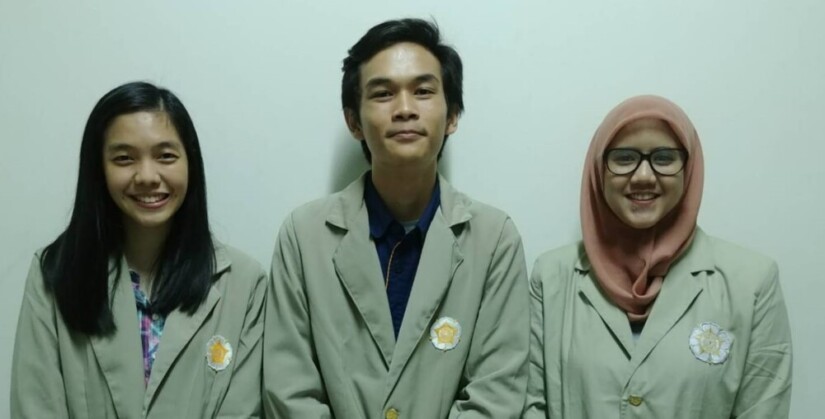 A team of Faculty of Agricultural Technology UGM students succeeded in scoring a national achievement. This time, the team has won the first place in the scientific essay competition, National Food Technology Competition (NFTC) 2018, which was held by Student Executive Board of Faculty of Agricultural Technology, Universitas Katolik Widya Mandala Surabaya, on Friday (6/8). The competition carried the theme of "Local-Based Food Diversification to Improve National Food Security".
Students throughout Indonesia participated in the essay competition. The FTP UGM team consisted of I Made Arya Dwipa, Nathania Trista Christianti, and Alya Nur Ramadhani won the first place after surpassing the other 5 finalists with their essay titled "Potential of Hong Kong Caterpillar Oil as Sustainable Palm Oil Alternative".
The scientific essay analyzed the potential of Hong Kong caterpillar oil as a cooking oil alternative in Indonesia aside from palm oil. As it is known, palm oil production is considered less environment-friendly because it requires large areas.
"We found a potential of Hong Kong caterpillar oil as an alternative to palm oil because the cultivation only requires a relatively small area and produces minimal emissions," explained Alya.