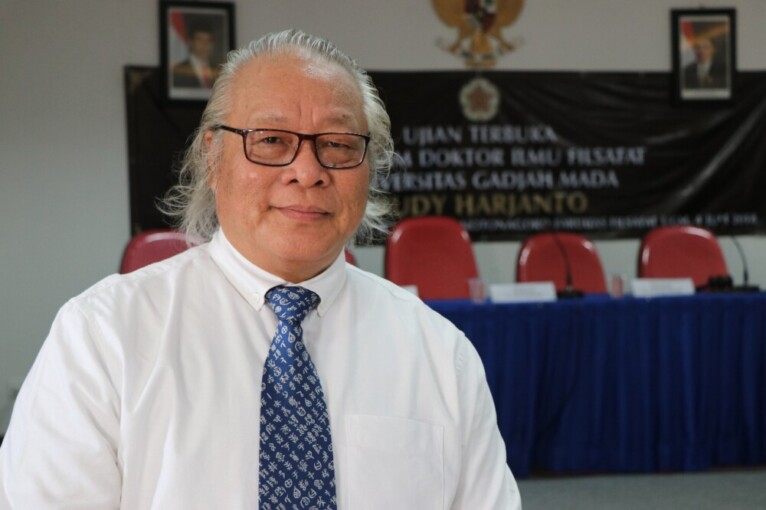 Cultures in the world have distinctive ways of seeing death. Cultures and faiths find different even very unusual ways to deal with death and effects impacted on the ones they survived.
Philosophy student of UGM, Rudy Harjanto, has explored interpretations of death, particularly according to Taoism that flourished in Asia.
"There are some people or groups that can carry out the thing they believe is true, even if that is considered as hateful and violent by other beliefs," he said in his doctoral promotion examination on Wednesday (4/7).
He said one of the phenomenons was that when people would hurt themselves or even others on their belief. In this way, death is not seen just as part of himself but one that can be shared to others because he has the ability to make a decision.
In many cases, he said, death became the means to show their identities and spread deaths to others who may not even know them.
In the perspective of Taoism, the significance of death is the process towards life in a different dimension. Life and death are seen as a unity that are inseparable and human beings will experience the from nature back to nature cycle.
"The basic relations of death are the process of unification of human physical body with nature. When inhalation stops, human experiences death. It is in this condition the human physical body returns to the starting point, back to their origin," said the lecturer of STIE Paripurna.
In Taoism perspective, life after death refers to the belief that one will die and be reborn in another being based on their previous lives.
This interpretation, he said, should encourage human beings to do good and benefit others because their virtues will spread positive energy. This energy will have a major impact on others and nature so eventually this will draw positive energy abundantly, and be part of the process of ways of life that aspires to be more beneficial, even after death.