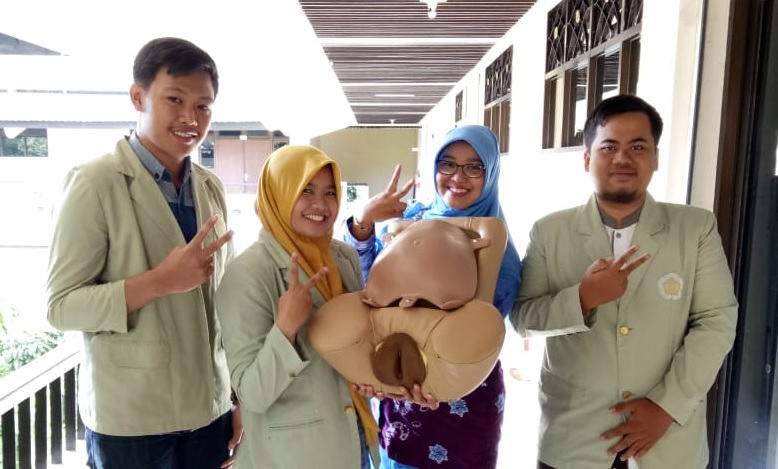 UGM students have developed a breakthrough that facilitates midwifery students in studying the mechanism of childbirth, called as Smart Auto examination phantom.
"The existing learning tools in the lab are impractical because learning models are separated and they cannot provide detailed examination," said Solikhah Maulida Dwi Harsiwi, Monday (7/9) at UGM Vocational School.
The student of Midwifery of Vocational School UGM said during laboratory practicum, internal exam materials are using labor phantom and cervical dilatation phantom. Both learning models come separately, making them less practical.
The situation inspired Solikhah to invent a tool to address the problems faced by prospective midwives. Along with Teguh Nur Iman (Mechanical Engineering), Felix Setyawan (Electrical Engineering), they developed an internal exam tool under the guidance of Diah Wulandari, M.Keb.
"With this learning tool, midwifery students can practice their skills in performing internal exams and determining the lowest part of the baby in similar manner with pregnant abdomen examination."
Smarten Auto combines phantom internal exams consisting of three assessment, including cervical dilatation, fetal station, and head presentation point using electrical circuits to move the actuator. In addition, the tool is also connected to Android smartphones.
Solikhah mentioned some advantages of Smarten Auto, which are simple, durable, efficient, practical, and effective. Smarten Auto can also assist lecturers in giving materials as well as facilitate midwifery students in improving their skills.