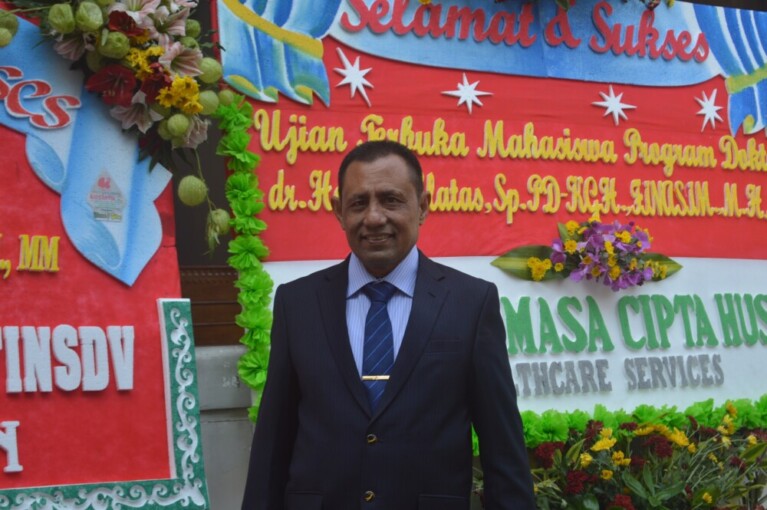 Hypertension is still the main health problem in the world with nearly 1 billion of people experiencing it.
dr. Haidar Alatas, Sp.PD. KGH, internal disease specialist in Banyumas Regional Hospital, said, "The hypertension incidence may increase by 10 percent at the age of 30 years and increasing by 30 percent at 60 years old," in auditorium of Faculty of Medicine, Public Health, and Nursing UGM on Thursday in his doctoral promotion on Thursday (12/7).
Haidar said hypertension was the main risk factor for disease and fatality rates due to cardiovascular, cerebrovascular, and renal failures.
Furthermore, Haidar mentioned the campaigns for going back to nature due to the side-effects of modern drug as well as the crisis that reduces people buying power, hence they turn to herbal medicine.
Soursop (Annona muricata) is one plant that is traditionally used for maintaining health, as well as preventing and treating diseases. It can reduce blood pressure and uric acid and is beneficial for renal and cardiovascular functions.
Haidar did a study using soursop supplements, extract, seeds and leaves. He found out that consumption of supplement drinks in subjects with high LDL did not influence the reduction of average LDL. He concluded that soursop supplement consumption did not affect to increase the average of HDL cholesterol compared to those that did not consume it. He also concluded that consumption of soursop supplements in subject with hypertriglycerides can reduce average triglyceride rate compared to those without soursop consumption.