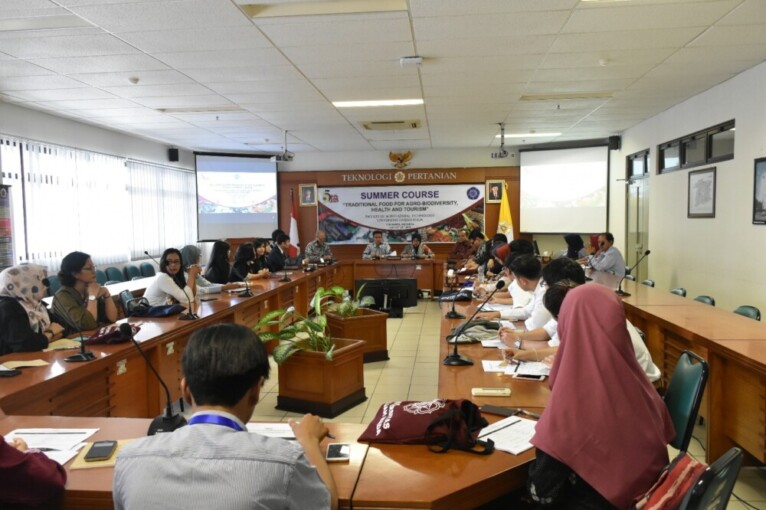 UGM has lost two of its best sons, Prof. Dr. Soemitro Djojowidagdo (Animal Sciences Professor) and Prof. Dr. Kusminarto (Mathematics and Natural Sciences professor). Prof. Soemitro passed away on Saturday (28/7) at Panti Rapih Hospital in Yogyakarta. Prof. Dr. Kusminarto passed away on Monday (30/7) in his home in Wedomartani, Sleman regency. Before burial at Sawitsari, they were laid to get last respect from UGM academic community at Balairung UGM on Monday (30/7).
In his remarks, Rector of UGM, Prof. Ir. Panut Mulyono, M.Eng., Ph.D., extended his condolences to the families of Prof. Soemitro and Prof. Kusminarto. Prof. Soemitro in his life had contributed much thoughts to the leather industry in Indonesia while Prof. Kusminarto was a physics thinker.
"On behalf of the big family of UGM, we extend our condolences to the family," said the Rector.
Prof. Soemitro was Dean of Faculty of Animal Sciences between 1991-1994. He was born in Yogyakarta, 2 January 1937. Meanwhile, Prof. Kusminarto was born in Klaten, 8 December 1953, was Head of Quality Assurance Office UGM between 2013-2015.