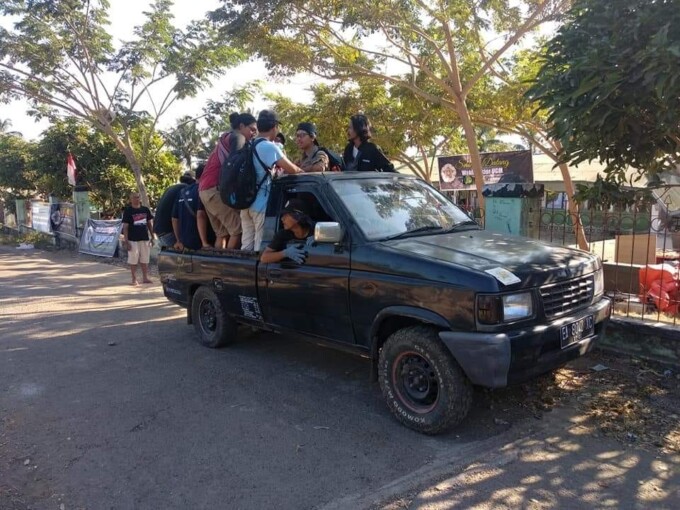 All preparations in technical and non-technical aspects have been made since 2017 and finally the car has been manufactured and assembled since end of May 2018.
"All design and manufacture processes have been completed. We are now focusing to do test-drive regularly for further development of the car. In this stage, competition simulation is important to do to see the challenge that exists," said Captain of Bimasakti car team, Fajar Fitrahadi Danda, alongside the launching of Bimasakti car team on Friday (24/8) in Balairung UGM that will depart for Formula Student SAE competition in Japan.
According to Fajar, the Bimasakti car in the past three years had improved performance. During Student Formula Japan 2016, Bimasakti earned Highest Rank from Southeast Asia in 26 ranks and 3rd Place ICV (Internal Combustion) Efficiency Category. In 2017, Bimasakti became 2nd Best Design in Southeast Asia and Top 5 Business Presentation.
"Presently, Bimasakti has entered its seventh generation. Now we made the car that is more light, agile, and aerodynamic; we also implement ergonomics in the cockpit for easy steering," he added.
Supervisor for Bimasakti, Fauzun, Ph.D., said in this competition, Bimasakti would compete against teams from Japan, Korea, Australia, Malaysia, etc. The Bimasakti team comprises 20 students and two lecturers.
"The improved performance of Bimasakti in the past three years has shown that our education system is not left behind from overseas education," said Fauzun.
Meanwhile, Vice-Rector for Cooperation and Alumni, Dr. Paripurna, said the journey of Bimasakti would not run run well without the collaboration with related organisations both from within Universitas Gadjah Mada and sponsors.
"Bimasakti is the symbol of innovation by students and lecturers," he said.
Formula Student SAE is a student competition run by SAE (Society of Automotive Engineers) that has been organised in several countries in the world. The competition tests student's skills in the design, build, and develop small scale Formula-type car. Assessment is done in terms of static and dynamic aspects.