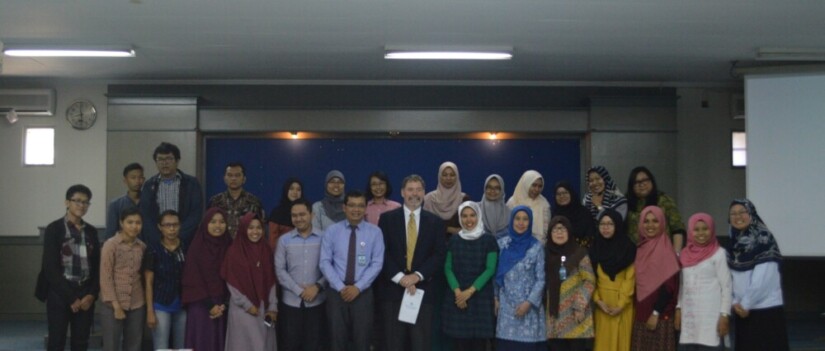 Prof. Donald W. Miller, pharmacology and therapeutic expert from Manitoba University, Canada, gave a general lecture to undergraduate and graduate students as well lecturers of Faculty of Pharmacy UGM, raising the topic Medicating The Brain: The Challenges in Getting Drugs Past the Blood-Brain Barrier.
Miller explained his research on how to get medicine to the brain because the brain is protected by the Blood-Brain Barrier system. The research found out how to open the Blood-Brain Barrier for a moment and close it again.
"It's about opening the Blood-Brain Barrier to make the medicine effective while keeping the bacteria not to enter the brain and damage it," he said at the Faculty on Monday (1/10)
This way, Miller said, the medicine can be injected in certain time.
"It is about how big and how long it is opened, but it should not be too wide, just enough to let it close again," he said.
This method raises hopes for the patients of brain tumor, alzheimer, parkinson, etc. This is very much required because it is currently very difficult to get the medicine to the brain.
"Unfortunately, this is just a research that has not been done on human beings. But animal testing has so far worked well," he said.