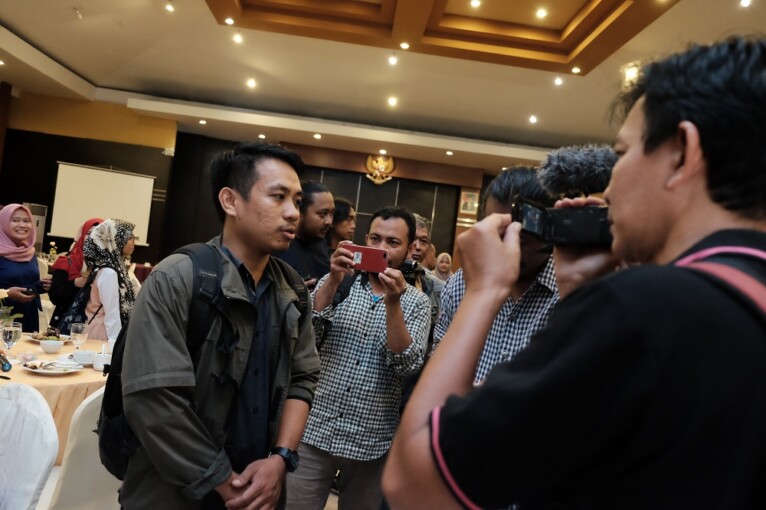 Rector of UGM, Prof. Ir. Panut Mulyono, M.Eng, D.Eng., said UGM would allow tuition dispensation for students from West Nusa Tenggara and Central Sulawesi that are affected by earthquake and tsunami disasters. They will be freed from tuitions for one semester.
"For the next semesters, we will do evaluation regarding the condition of each family," said Rector in front of hundreds of students hailing from West Nusa Tenggara and Central Sulawesi University Club (UC) UGM on Monday (8/10).
According to the Rector, the policy was to ease the economic burden of students coming from Palu, Donggala, and Lombok. "UGM extended sympathy and concerns to the students and families that hail from the severely impacted areas. As a form of sympathy and concerns, we have agreed to issue this policy," said the Rektor.
The Rector added the students that find difficulties for the cost of living while in Yogyakarta will be given the opportunity to work part-time at UGM Main Office or faculties. "They can help handle administration so they can get honorarium," he said.
He added UGM did not specify UGM students only but also other students from impacted areas to study at UGM. This is to facilitate education and teaching for these students to continue. "Not just for state universities, we also invite private universities to join in line with UGM's study programmes," he said.
UGM will also provide free rooms at UGM dorms. "There are vacant rooms at UGM dorms that can be used by those students," he explained.
This policy is expected to help the families and students impacted by the disasters to awaken quickly and live a normal life. "The grief of Palu and Lombok is our grief, too. We work hand in hand to help them back to their normal lives," he said.
Faesal Fathurahman from Lombok that studies at Politics and Government Studies Department UGM said this policy could ease the burden of his and other fellow students who are impacted by the disasters. "The policy helps us greatly," said Faesal.
Angga Pradan from Palu hoped such policy was not just for undergraduate students, but also graduate students. He also hoped this would last not just for one semester but afterwards too while the recovery has not finished. "We know recovery takes a long time, tuition dispensation may continue remembering the unstable condition," he expressed his hopes.