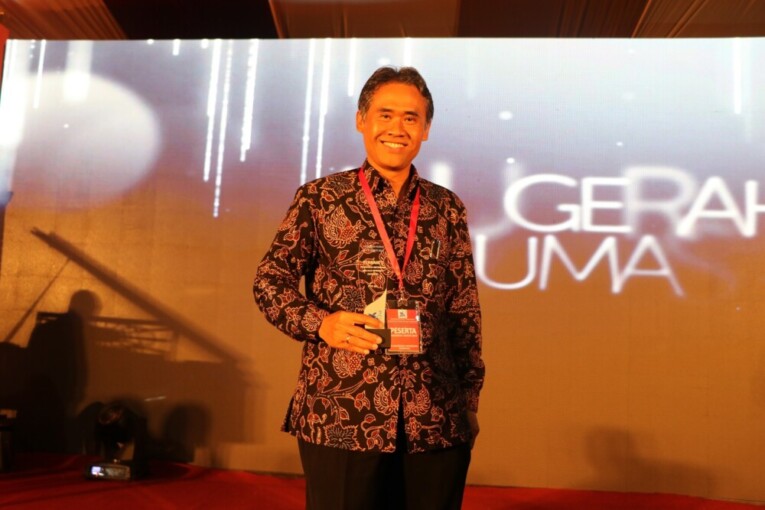 Research, Technology, and Higher Education has named UGM the Best in Information Services through Internet (Website) among state universities. The award was presented by the ministry's Secretary General, Prof. Ainun Na'im, Ph.D., M.B.A., to Rector of UGM, Prof. Ir. Panut Mulyono, M.Eng., D.Eng., in the Ministry's national meeting held at Universitas Diponegoro, Semarang, Central Java on Thursday (3/1) evening.
Prof. Panut Mulyono appreciated UGM website administrators for the award. He hoped the UGM website could continue to give information that is accessible to society and make achievements.
"COngratulations to all that has administered the UGM website. I hope this can be sustained and even improved," he said.
The second and third winners of the award were UNPAD and ITS. In the event awards were also presented to best administrators of complaint handling aspect, which were Universitas Sriwijaya followed by Universitas Negeri Medan and Universitas Sumatera Utara.