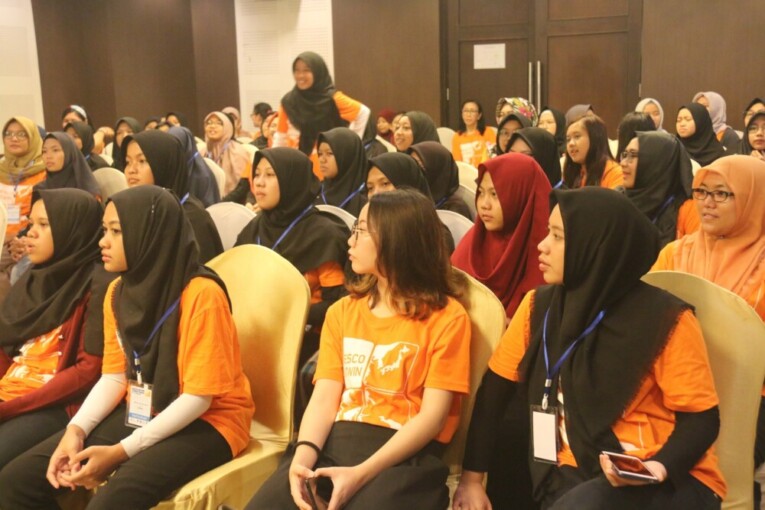 UGM researchers have turned crab and shrimp shells into environmentally friendly nanochitosan to minimise pests.
At the hands of Pharmacy lecturer, the waste is also made into food preservatives. Dr.rer.nat. Ronny Martien, said the development of nanochitosan named as Dewaruci stemmed from concerns over high use of pesticides to tackle pests in fruit and vegetable farms in Ngablak village, Kopeng, in Central Java.
"Use of pesticides by farmers can reduce the pest in the farms, but this is still hazardous," he told journalists in a press conference on Friday (11/1) at UGM.
Ronny said Indonesia's tropical weather made it vulnerable to pests, particularly fungi and bacteria as they can grow easily in the tropics that has high humidity.
Ronny was inspired to find a solution to it by making a technology that can protect the plants from the pests. Being a nanotechnology researcher, he came up with the idea to make nanochitosan to protect the plants. He utilised shrimp and crab shells waste that contain chitin compounds into liquid nanoparticle.
"The nanochitosan is sprayed as a coating that protects the plant," he said.
The nanochitosan formula he developed was antimicrobial so it can inhibit bacteria and fungi growth. It is also non-toxic, biodegradable, and biocompatible. Chitosan is a biopolymer which is environmentally friendly. The formula can fertilise the soil as it binds the soil nutrients together that increases plant productivity. In addition, the nanochitosan can serve as organic food preservatives. Use of the nanochitosan would not change the taste, colour, and texture, and it is natural and safe.
Ronny hoped this would minimise the use of pesticides. The formula has been applied in several areas in the country such as Kopeng, Tawangmangu, Kediri, and West Lombok by farmers and agricultural industries. Sahdi, a farmer, said he had enjoyed the benefit of the nanochitosan being applied to the rice in his farms, because the rice grew better with more leaves and greener leaves as well as more dense plants than the ones not treated with nanochitosan. He added the harvests from 1 hectare of land with nanochitosan application produced 13 tonnes compared to the 7-tonnes not treated with nanochitosan.