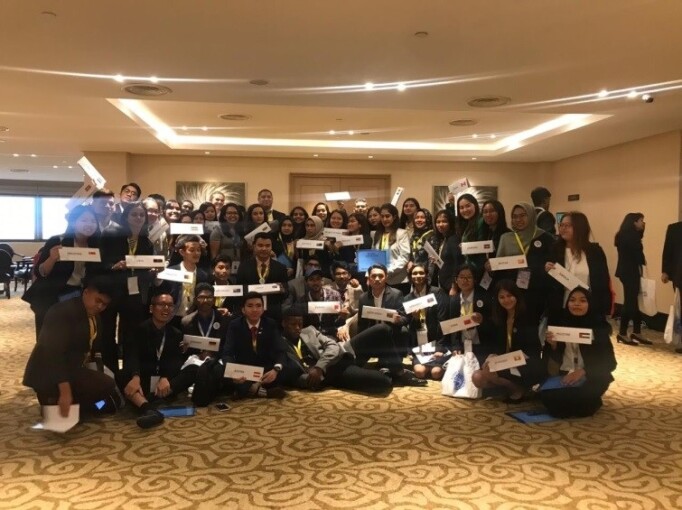 Two Biology UGM students have joined the Global Goals Model United Nations (GGMUN) 2019 held in Kuala Lumpur, Malaysia from 11-14 January 2019.
Nadya Ulfa N. Firdaus and Farial Alwaini have been selected for the programme along with 515 participants from various countries.
GGMUN is a parliament based forum organised by International Global Network. Themed Youth Generation for Realization of 17 Global Goals, the event is a forum for the young generation to share world affairs issues and hone their diplomacy skills.
Nadya said they joined the symposium and discussion on 7 of 17 global goals, namely No Poverty, Zero Hunger, Good Health and Well-Being, Quality Education, Gender Equality, Clean Water and Sanitation, and Decent Work and Economic Growth.
In meeting session all delegates had discussion on respective topics, while Nadya and Farial representing Pakistan and Nigeria discussed sanitation and clean water issues.
"In the forum the delegates act as representatives of a country to express their opinion on existing problems, measures already taken as well as solution," she said on Wednesday (23/1).
They also participated in an international symposium presenting international speakers who discussed those seven global goals. At the end of the event, delegates had the chance to present and perform arts and cultural performances of each country.