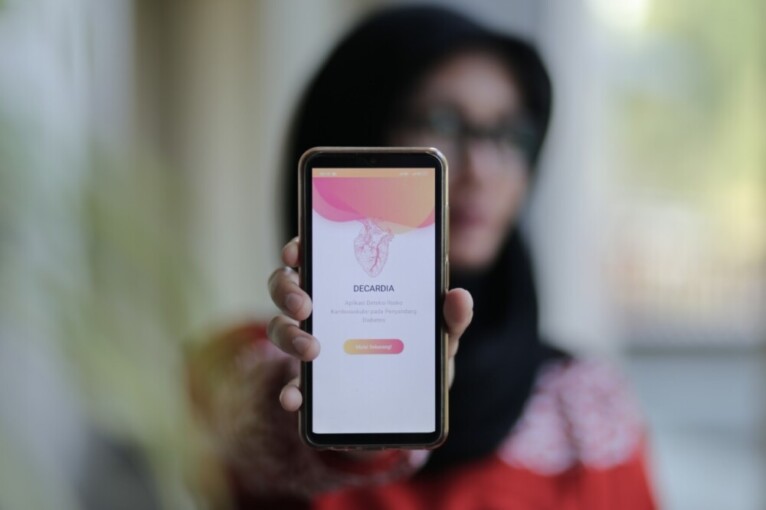 Three students of Universitas Gadjah Mada (UGM) have designed an application named as Decardia that can monitor the level or risk in cardiovascular diseases in patients with diabetes.
The students develop the apps due to the high rate of diabetes prevalence in Indonesia. Even the highest fatality rate is caused by complications of cardiovascular diseases.
"Early detection is therefore important to know the cardiovascular risk such as cardiac arrest or stroke in the next 10 years. Early detection can anticipate against risks so that these can be minimised and controlled," said Andri Cipta on Monday (12/8).
The Nursing student initiated the making of Decardia with her fellow students Nadhifah Azzahrah Yumna and Muhammad Nabhan Naufal in Student Creativity Programme. The project earned grants from Higher Education Directorate General and went through to National Student Scientific Week to be held in August in Bali.
Andri explained the app was added on with features such as user guide, risk calculation, and education. It is also simple. Users will only need to input assessment data such as age, sex, cholesterol level, blood pressure, and smoking status. These data will be processed by the system that generates the level of cardiovascular risk.
"The risk level is divided into four categories, low, medium, high, and very high. After the level is known, an education will be displayed to control the risk," she said.
Andri said they were still developing the app further. They hoped it would soon be released in Play Store or App Store so it can help people reduce and control cardiovascular risks in patients with diabetes.