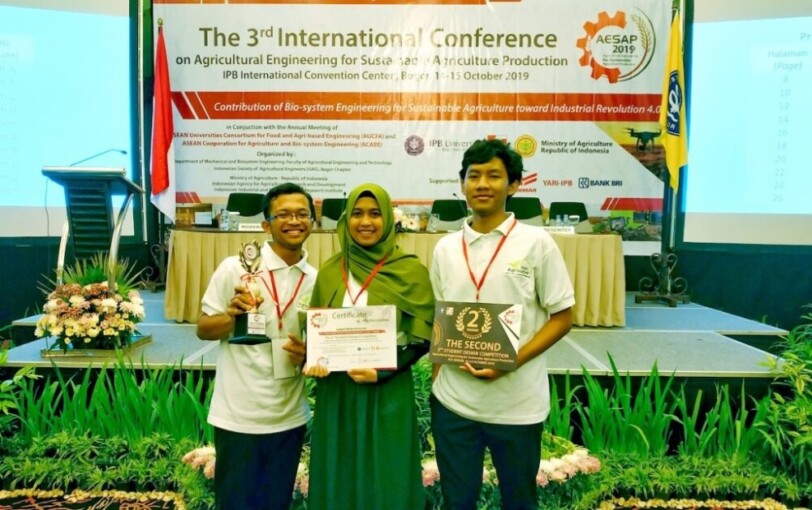 After signing of a Memorandum of Understanding to boost Indonesia-Japan inclusive trade management and seminars at Faculty of Social and Political Sciences UGM as well as visits to PT YPTI, Universitas Gadjah Mada's Centre for World Trade Studies and ASEAN Nagoya Club (ANC) continued with the Japan Career Briefing 2019 event. A business dinner event was conducted on Thursday evening (24/10) at Hyatt Regency Yogyakarta.
Takashi Ori, President of ANC, in his remarks thanked UGM for the warm reception. "This is a worthwhile opportunity for us. Let's increase the cooperation that has been established for the future," he said.
Dr. Danang Sri Hadmoko, S.Si., M.Sc., Director of Partnership, Alumni, and International Affairs UGM, hoped the cooperation would expand to other areas. According to Danang, UGM has disciplines that have a prospect for development, such as engineering, science, agriculture, etc. "This cooperation is a good start, moreover with the Japanese side. Our Rector and two Vice-Rectors are also alumni from Japan," he said.
The gathering was also attended by representatives from ANC, UGM, in addition to Sleman and Kebumen local governments. An investment briefing later followed the event, done by Kebumen and Sleman local governments. To complete the gathering, inauguration of collaboration programme between ANC and the Centre was done.
"The mindset that we build here is not for competition but collaboration, not just to build excellent human resource, but also excellent MSMEs," said Dr. Indra Kesuma Nasution, ANC representative.
"Collaboration is the realisation of our commitment to cooperate closer and more concretely," he said.