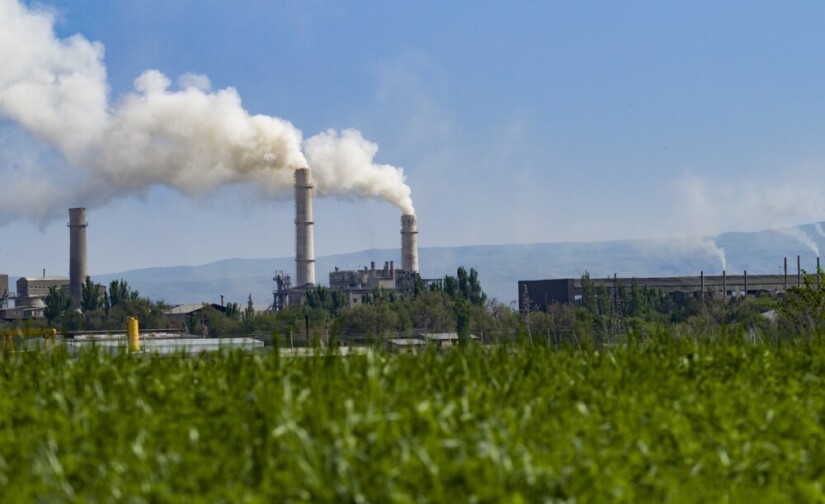 Study Center of Energy (PSE) UGM has a partnership with PT Solusi Bangun Indonesia (SBI) in reducing CO2 emission using microalgae. The collaboration has legally written in the Collaboration Agreement (PKS) between PSE-UGM and PT SBI, which is about microalgae application to support the green industry development program of PT Solusi Bangun Indonesia.
Dr. Deendarlianto, as the Head of PSE UGM, and Ir. Lilik Unggul Raharjo, MBA as the Manufacturing Director PT SBI signed the PKS agreement in the meeting room PSE-UGM on Friday (6/3). Dr. Danang Sri Hadmoko, as the Director of Partnership, Alumni and International Business UGM, and Aulia Mulki Oemar, M.Sc as President PT SBI, also attended the meeting event.
"Microalgae is a chlorophyll plant that can live in all water territorials in Indonesia. In the photosynthesis process, this plant can absorb CO2 and fix 10-50 more efficiently than other plants," said Deendarlianto.
He added that bio-crude oil replacement for crude oil, biodiesel, and bioethanol are the manifestation of raw material from microalgae potential development. Microalgae is also beneficial for food and feed product ingredients because it contains high protein and components needed by humans.
Meanwhile, Aulia Mulki Oemar said that PT Solusi Bangun Indonesia pledged to carry out and succeed in sustainable development. Besides, it manages natural resources responsibly through innovative solutions to reduce water reduction, reduce CO2 emissions, energy efficiency, and preserve biodiversity and the environment.
"There are 17 summarized points that in sustainable development (SDG), such as reducing poverty, action on climate change, etc. PT SBI deliberately collaborated with UGM PSE for the green industry program," said Aulia.
Before the PKS signing, there was a visit to the Nogotirto Algae Park location. This location has cultivation facilities with a closed and open system that can operate fully with a capacity of 100,000 liters.
Author: Satria
Photo: PSE UGM
Translator: Natasa A