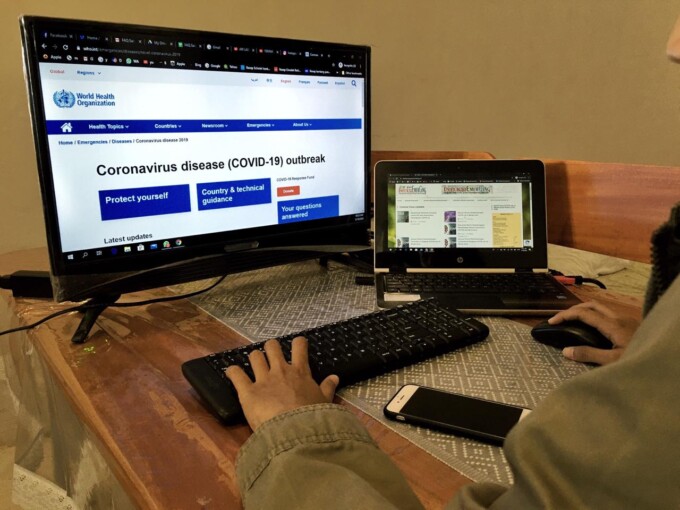 Coronavirus, known as COVID-19, has become a global pandemic affecting thousands of people in the world. Most people in the world are uncertain because of this condition. Moreover, they have received a lot of information through various media.
This condition unwittingly results in panic and stress. So how do you deal with the stress caused by COVID-19?
Doctor Fatwa Sari Tetra Dewi, MPH., Ph.D., as a Health Promotion Specialist at the Faculty of Medicine, Public Health, and Nursing (FKKMK) UGM, mentioned that people often experience the feeling of anxiety, worry, and stress when they are facing difficulties. One of the difficulties due to nowadays issue is people who are facing COVID-19 matters, which has significant spread in various countries. In line with this issue, pressure considered a way to reduce immunity. Meanwhile, good immunity is currently becoming something important to deal with COVID-19.
She said about three main steps to deal with the causes of stress due to the COVID-19 outbreak. First, the community suggested completing itself with sufficient knowledge about Covid-19. Second, find out about health conditions through independent screening. Third, determine attitudes and steps by current health conditions.
"For instance, from the results of the independent screening. Obtaining results as a citizen who has never had contact with any status patient of COVID-19 suggested to familiarize yourself with the PHBS pattern to increase endurance and increase the distance available to others," she explained on Wednesday (18/3).
Then how to deal with this stress? Fatwa said there are various ways to reduce stress. One of the methods is by starting a conversation with the closest people to share feelings. If possible, one can share the feeling to the person who can help.
"Don't use alcohol, cigarettes, or other drugs as an escape," the UGM Health Promoting University (HPU) Team stressed.
Fatwa explained that another critical step to reduce stress, confusion, and fear of facing COVID-19 was to filter reading and watching. Collect accurate information so that it can help in taking preventative actions through credible and trusted sources such as WHO, the Center for Disease Control (CDC), and the Indonesian Ministry of Health.
"What is happening now is a lot of information overload, which makes it difficult to identify solutions or what is called infodemic. This situation caused public panic because of confusing information. Therefore, choose a quality reading source from WHO, CDC, Ministry of Health, or UGM residents can access information from the Health Promoting University (HPU)," she explained.
Another effort is to manage individual and family anxiety by limiting exposure to information that makes them feel increasingly depressed or anxious. In managing stress and anxiety during a pandemic status level, people can handle the pressure with previous ways that they once ever tried.
Besides, maintain a healthy lifestyle considered another point to manage and reduce stress. A way to maintain a healthy lifestyle is by eating nutritious and balanced food, adequate rest, physical activity, and exercise.
Author: Ika
Photo: Firsto
Translator: Natasa A