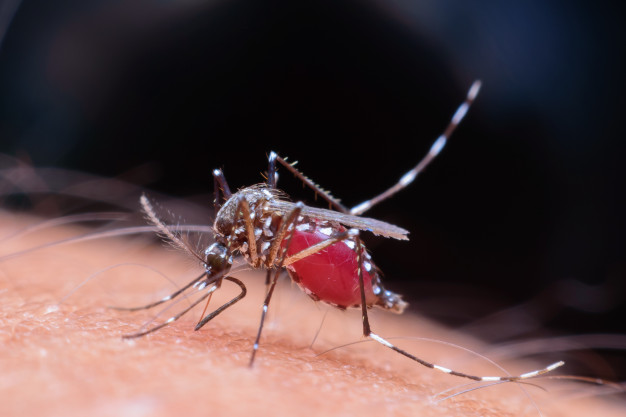 Amid the Covid-19 pandemic, Indonesia also has an epidemic season of dengue hemorrhagic fever (DHF), which resulted in hundreds of deaths earlier this year. Ministry of Health data reveals that from 1 January to 4 April 2020, there were 39,876 DHF cases and 254 deaths.
"DHF is considered a serious disease that continues to threaten the Indonesian people. Every year there is always this kind of disease cases transmitted by the Aedes aegypti mosquito," said Dr. drh. Asmarani Kusumawati, MP on Sunday (4/19).
In general, the dengue virus that causes dengue spreads quite swiftly in the rainy season. Because of this phenomenon, Asmarani conducted research, and she has successfully developed a detection tool for the presence of the dengue virus, specifically the DENV-3 and DENV-4 stereotypes.
The tool developed from 2015 to 2017 has officially launched. It consists of a pair of primers, namely forward primers and reverse primers.
"These primers consist of bases of nitrogen, guanine, cytosine, thymine, and adenine," explained the lecturer at the Faculty of Veterinary Medicine (FKH).
Each primer for the DENV-3 and DENV-4 serotypes, both the forward and primary reserve primers have different sequences of base sequences. Meantime, the first detection of dengue virus serotype DENV-3 produces an amplification product measuring 196 bp, whereas the early detection of dengue virus serotype DENV-4 provides an amplification product of 144 bp.
Asmarani said the primer for the detection of DENV-3 serotype virus and the primer for the detection of DENV-4 serotype virus as well as being used well with the Reverse Transcriptase – Polymerase Chain Reaction (RT-PCR) method, Lateral Flow Immunoassay (LFIA), and Nucleic Acid Sequence Based-Amplification (NASBA).
She said the detection tool had been examined for its effectiveness in carrying out dengue virus detection. As a result, primers can read or detect the presence of dengue virus in less than one day.
"This tool can detect a dengue virus from the very beginning, its effectiveness is 100 percent, and we can soon see the results for a maximum of 24 hours," she explained.
Asmarani hopes that the results of his research will not only help detect the presence of dengue virus but also it would be able to support efforts to control the expanse of dengue virus so that it can suppress the case of dengue in the country.
"DENV-3 serotype virus is dominant in Indonesia, and the primer expects to detect the presence of dengue serotypes of DENV-3 and four early so that it can help in handling DHF patients well," she said.
Author: Ika
Translator: Natasa A