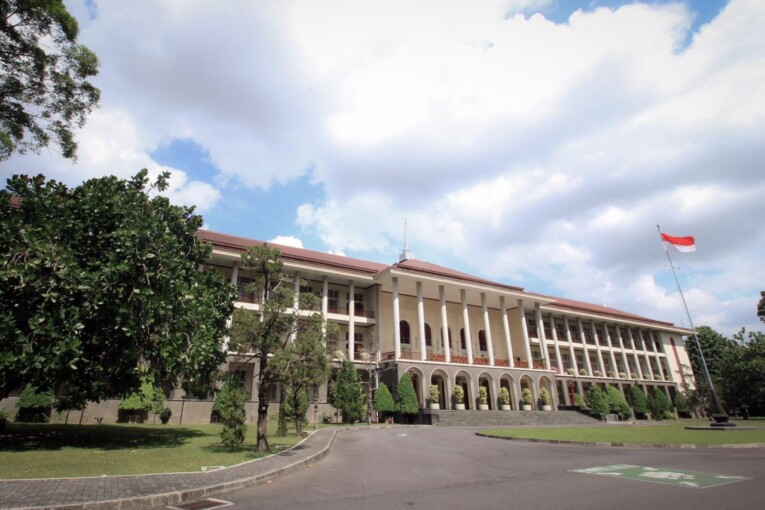 Again, Universitas Gadjah Mada ranked number one in Indonesia based on the assessment of the ranking agency 4 International Colleges & Universities (4ICU) in 2020. In the list of 573 universities in Indonesia, UGM obtains the first from the top three, followed by Universitas Indonesia in second place and Universitas Pendidikan Indonesia in third place. Meanwhile, according to the Asian level, UGM is in the 18th position.
Responding to the ranking results from this 4ICU, Director of the Directorate of Information Systems and Resources (DSDI) UGM, Widyawan, Ph.D., said the rating was an appreciation from international rating agencies for the UGM academicians efforts in utilizing information technology in education, teaching, and research. "Of course, we are delighted and grateful for this honor. Amid a pandemic outbreak situation and work from home (WFH) and study from home (SfH), the role of information technology is becoming frequently critical. This ranking can be a booster as well as a mirror for improvement," Widayawan told reporters on Tuesday (2/6).
According to Widyawan, 4ICU is a global university ranking institution that includes digital presence and popularity based on the amount of web traffic, trust in content, and reputation of web links. "Designed to provide information to prospective foreign students about the quality and popularity of a university globally," he explained.
In opposition to rating agencies such as QS and Webometrics, 4ICU has its evaluation criteria in assessing each university surveyed. Although the rating criteria are almost similar to Webometrics, he added, 4ICU highlights more in the areas of digital presence and links. "Webometrics places more emphasis on open access initiatives. While QS is more academic and requires reports from universities," he said.
He believes that the 4ICU institution is ranked based on its popularity; this indicates that the UGM site is heavily cited and widely used for academics and publications. "UGM sites, along with their subdomains, are widely accessed and cited. The need can be both for academic and non-academic," he said.
Widyawan said that in the present time, UGM maintains more than 45,000 websites. Consists of the institution's official website, the website of activities such as seminars, journals, and blogs owned by lecturers, students, and employees. Then, the site's use dramatically affects the Google index, too, making it easier to rank. "Using many UGM sites that are well-indexed, it will increase their digital presence, and with good content, there will be a lot of citation by other sites. Inevitably it will affect the ranking of 4ICU and webometrics," he explained.
Despite being ranked first in the list of the best campuses in Indonesia, Widyawan said that UGM continued to make improvements to continue to improve the quality of education and teaching, especially during the pandemic activities carried out online. "The existence of WfH (work from home) and SfH (study from home), the efficiency of access to UGM sites must be uplifted from various regions of Indonesia with diverse infrastructure conditions. Besides, the content must be further improved to match the online learning system," he concluded.
Author: Gusti Grehenson
Photo: Firsto
Translator: Natasa A