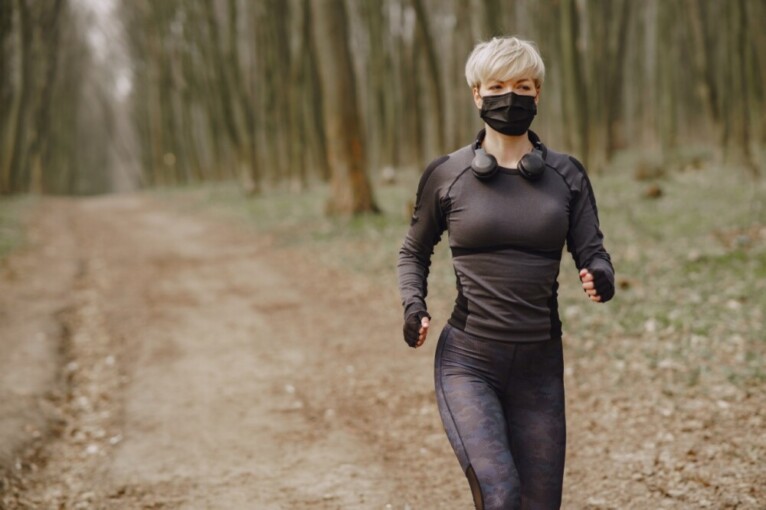 Simultaneously with the easing of large-scale restriction policies, some Indonesian have started to return to their activities outside. However, people are still encouraged to continue to implement health protocols such as sustaining physical distance and wearing masks when undertaking outdoor activities, including physical exercise.
According to UGM physiology expert, dr. Siswanto, Sp.P, the use of masks when having exercise is safe for health and will not interfere with lung function.
"In terms of physiology, we have 200 times higher capacity of our lungs than the capacity of the heart and blood vessels. When exercising that requires more oxygen, the body can adapt, including the lungs," he explained.
Siswanto revealed, now many people are starting to exercise enthusiastically, one of them is by cycling. However, some others are also hesitant to exercise outdoors by wearing masks because of the circulation of information related to the case of cyclists who died due to wearing masks.
He explained such cases were most likely caused by disorders of the heart or blood vessels, not because of problems with lung function.
He said that there had been studies comparing the fitness capacity of people who exercise using masks. The study showed that there were no significant changes in lung function or metabolic parameters in the person.
However, the use of masks when exercising can pose a risk if someone already has a history of previous illnesses. Therefore, according to Siswanto, the intensity and type of exercise need to be adjusted to one's body condition and medical history.
"We should address the right sports based on its target, so certain people with that age and a history of certain diseases will know what sports are good for them," he explained.
During this pandemic, he suggested that people continue to exercise to maintain endurance, but with an intensity that is not too heavy, because when using a mask work breathing uses more energy than usual so that it can easily cause fatigue.
"Maybe we can start with lowering the intensity. If previously, we have regular heavy intensity, now we lessen it to moderate intensity. Also, the moderate-intensity lessened to light intensity," said Siswanto.
Author: Gloria
Photo: Freepik.com
Translator: Natasa A