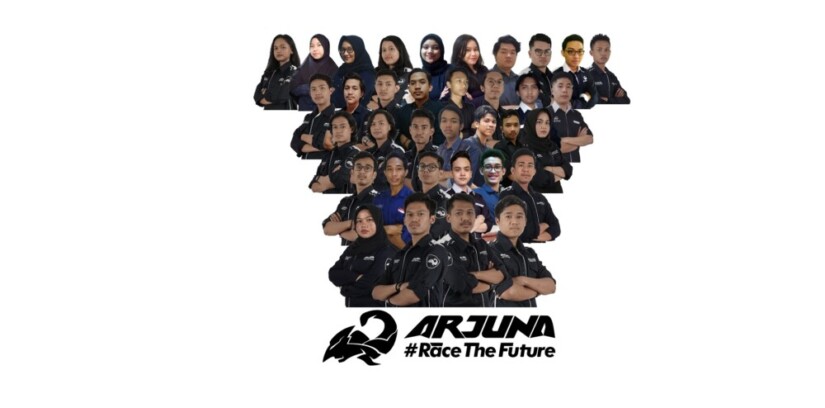 The UGM Arjuna Team triumphed four awards in the 4th Annual Formula Student Electric Vehicle (FSEV) Concept Challenge international competition online on June 26-July 22, 2020 by Formula Bharat, India.
There were 37 teams participated which were from India, Indonesia, and the United States. In this big chance of an event, the UGM electric car team triumphantly prevailed the 2nd Place Overall Event award. Besides, they also won the 2nd Place Best Team Management Strategy award, Notable Mention for EV Design Overall Choice, and Notable Mention Kaizen Teacher.
"This is the first time for UGM Arjuna Team to take part in the FSEV Concept Challenge competition and triumphantly carry a variety of proud achievements," said Christopher Tangguh Bayu who is the Chair of the Arjuna car race team on Thursday (7/23) afternoon.
He explained that this competition consisted of six categories. They are FMEA Report, Procurement Strategy Report, Team Management Report, DSS Report, Presentation Delivery, and Q&A Session. There are several categories of UGM Arjuna team achievements such as 2nd Place Battery Design, 3rd Place Powertrain Design, 4th Place Procurement Report, 4th Place Design Specification Sheet, 4th Place Presentation Delivery, 7th Place Q&A Session, 12th Place FMEA Report which eventually brought Arjuna Team as 2nd Place Best Overall Event with a total score of 315.2.
"These achievements surely resulted from hard work and dedication of the team to continue to be committed to developing and innovating for electric car research," he said.
The Formula Student Electric Vehicle (FSEV) Concept Challenge 2020 competition is a competition organized by Curiosum Tech Private Limited under the name Formula Bharat India. It basically aims to encourage the student car team to turn to the development of electric car technology research. The 4th year competition was organized online due to the Covid-19 pandemic.
Christoper said that the Covid-19 pandemic did not hinder the enthusiasm of the UGM Arjuna team to continue in innovating and developing electric car research that had been discovered since 2012. Initially, the UGM Arjuna team was an electric car team that actively participated in the international Formula Society Automotive Engineer (FSAE) competition each year in Japan, specifically in Shizuoka Prefecture, Japan, however, because the Covid-19 pandemic outbreak managed to the cancellation of the competition.
"Our vision is to be one of the best Formula Student teams in Asia. Thus, we keep on trying to innovate and prove the results of our electric car research in every race. Thereby, thanks to the remarkable results of this competition, we have frequently established ourselves to prepare for our main race at FSAE Japan 2021," said Farhan Iqbal as Chair of the 8th generation of Arjuna UGM team.
Farhan affirmed that in the future, the team committed to evaluating and also to improve the further development of electric cars. Thus, hopefully, the UGM Arjuna team will be more proudly present Indonesia's name in introducing their innovation in the international arena. Besides, it is also a means of proving that Indonesia's young generation is eager to sustain an environmentally-friendly electric car technology.
Author: Ika
Translator: Natasa A