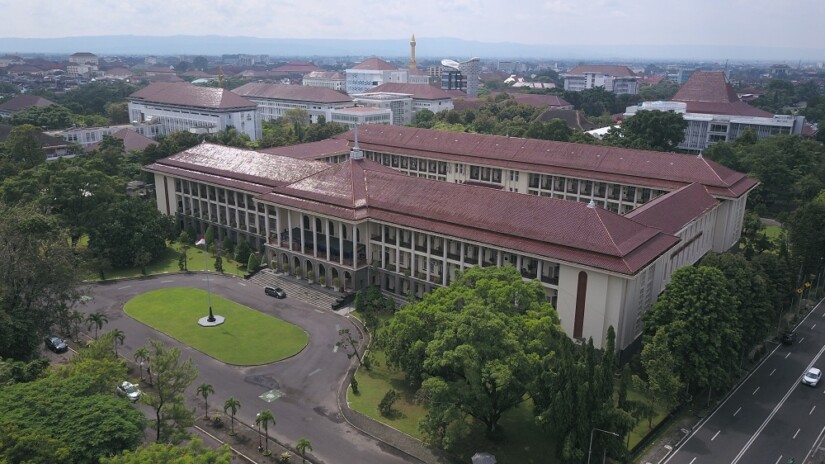 UGM welcomed back 4,504 SCS-CEL of Covid-19 Care in this second period of 2020, who have completed their online service program for about two months.
The students were back then deployed in 178 locations in 27 provinces, 77 regencies/cities, 143 sub-districts, and 263 villages in the country. This activity also involved as many as 178 field supervisors (DPL).
drg. Ika Dewi Ana, M.Kes., Ph.D., as the Deputy Chancellor for Research and Community Service, expressed her gratitude and appreciation for students who engaged themselves in community service activities amid the Covid-19 pandemic. After returning from the events of community services, she hopes that students can take lessons on how to adapt and innovate in society and continue to provide solutions to problems that exist in society.
Ika said that Indonesia still requires a lot of young workers, including students, to build a nation starting from developing society. From this SCS program or activity, students can implement their knowledge or expertise according to their respective fields to the community.
"Welcome back to UGM. Hopefully, the hard work results of the SCS will remain to be developed," she said on Tuesday (25/8).
Meanwhile, Prof. Ir. Irwan Dwidya Prijambada, M.Eng., Ph.D., as the Director of UGM Community Service, said that during the Covid-19 pandemic, UGM remains to undergo SCS activities. However, the implementation was shifted to online. Students interact with the community from their respective boarding houses online.
"During this pandemic, our Community Service Program focuses on the community's health and economic resilience. Apart from that, it also helps students who have the difficulties of online learning system during the pandemic," he explained.
Irfan revealed that online SCS had received quite a positive response in the community. Even though it was online, the community still feels the presence and role of students similarly with the face-to-face SCS implementation. For example, how to prevent the spread of Covid-19, ways to deal with hoaxes to mitigate post-pandemic.
"Initially, everyone faltered with this online SCS, both students, DPL, and the community. However, as time goes by, they can together solve it and everything went well," he revealed.
Author: Ika
Translator: Natasa A