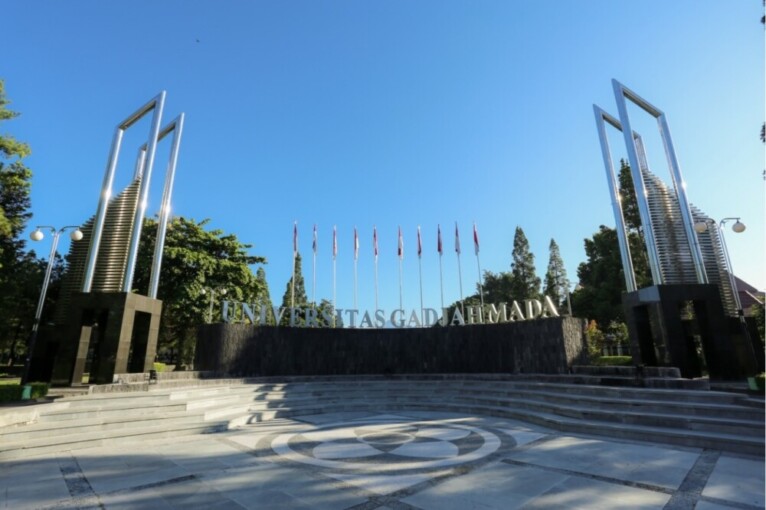 The UGM debate team beat the 1st winner title in the 2020 Indonesian Student Debate Contest (KDMI).
In the online grand final on 2-4 October 2020, the UGM team consisting of Muhammad Rafly Rizky Prayoga, Nabila Talitha Sani, and Ngurah Gede Satria Aryawangsa successfully beat the champions title by excelling the Diponegoro University debate team.
"Congratulations to the UGM KDMI team for the excellent achievement of winning first place in the national KDMI," explained the Head of Sub-Directorate for Student Creativity, UGM Directorate of Student Affairs, Dr. Suherman on Monday (5/10).
Despite winning first place, the three UGM debate team members also won a gold medal as KDMI's best speaker. Muhammad Rafly Rizky Prayoga was elected as the best speaker in this competition. Then, Nabila Talitha Sani in the second position, and Ngurah Gede Satria Aryawangsa in the fourth.
Suherman believes that the UGM debate team's achievements can inspire students and other teams in the next other competitions. He also congratulated and appreciated the English Debate Society (EDS) community, which facilitated the KDMI team and the UGM National University Debate Championship (NUDC).
"This achievement at KDMI added into another UGM list of achievements which beforehand the UGM English debate team won second place in NUDC," he said.
KDMI is an Indonesian language debate contest annually held by the Indonesian Ministry of Education and Culture (Kemdikbud). This year, 30 student teams attended this competition from various universities in Indonesia who had previously passed the former selection process.
Author: Ika
Translator: Natasa A