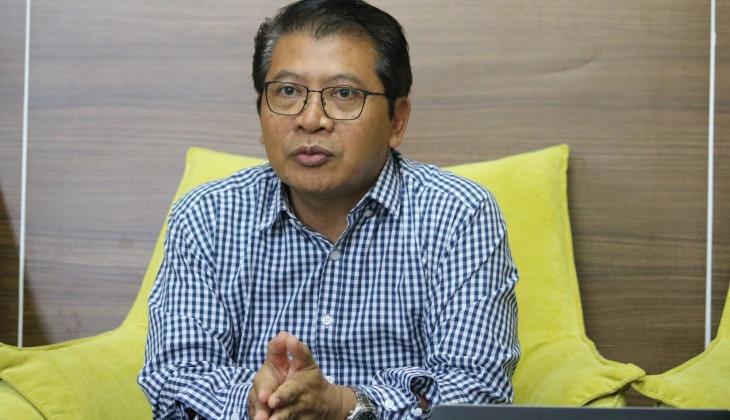 UGM Vocational School lecturer, as well as a researcher, namely Dr. Ing. Ir. Agus Maryono, innovatively developed the GAMA-RainFilter. It is a rainwater filter and collection device attached to a rainwater reservoir to produce a good quality of water based on its standard.
This device, which has a patent number IDP00067606, became the Best Patent award at the UGM Human Achievement Award Night last Wednesday (4/11). Agus admitted that this research and development product started 15 years ago, beginning with concerns regarding water security in Indonesia's regions.
"In 2005, I started to make the concept of relocating the rainwater, and I have shared this insight with many people in various places. Besides, I also wrote a book and attempted to share it with the public," he explained.
He began to create a prototype of this device in 2010, which was then installed precisely at the UGM Faculty of Engineering. This prototype has got good responses from many parties.
"Some parties, both the media and the public, are very interested. They say this device is remarkable. Besides, the water is also clean and healthy," said Agus.
After perfecting several parts, Agus started writing a patent for this device in 2016, which then got a patent worthy in 2019 and received a patent number this year.
"As I am waiting for the patent, I absolutely did not stop and keep working. I remained to socialize the way it works while developing a rainwater reservoir movement. In 2018, there was one form of movement, such as the congress, to process the rainwater using this device," he explained.
Although he has already had a patent for its device, Agus wants the community to develop this tool independently according to their needs. The wider community can build this tool in a semi-automatic system with initial guidance by related experts. It will be a good solution for the problems of clean water, floods, and drought in a broad implementation.
Individuals or groups interested in designing this tool can find the steps via videos uploaded on the Youtube channel. At present, this tool has been installed in various regions throughout Indonesia, from Sumatra Island, Kalimantan to Maluku.
"Even though this tool is patent, it is well known because the system is simply understandable. The tutorial video of making this device is provided on YouTube so that people can make their own," he explained.
Agus revealed that in order to get the patent, there is no need to design something completely new. Additionally, a researcher can develop what they have and process it further.
He said that a researcher's productivity would appear when he had certain concerns, stimulating their desire to challenge it. This kind of thing is an important essence that leads him to work and create a movement to spread his innovative products' benefits.
"I have a dream to carry out this movement for the Nobel Prize. It might be challenging, but having a dream is better than nothing, and these all are dedicated to UGM and Indonesia," he said.
Author: Gloria
Translator: Natasa A